"You're learning Arabic? Wow, I could never do that!"
You've probably heard that sentiment, or something like it, dozens of times. Or perhaps you've become intimidated hearing it said to other people. 
For English-speakers, Arabic has a reputation for being an incredibly tough language to learn. Nobody offers Arabic classes in middle school, and nobody talks about picking up Arabic from watching cartoons.
But does Arabic deserve such a reputation? Is Arabic hard to learn? Could it be that there's more to a language than its perceived difficulty? Let's find out!
Table of Contents
1. Is Arabic Really the Hardest Language?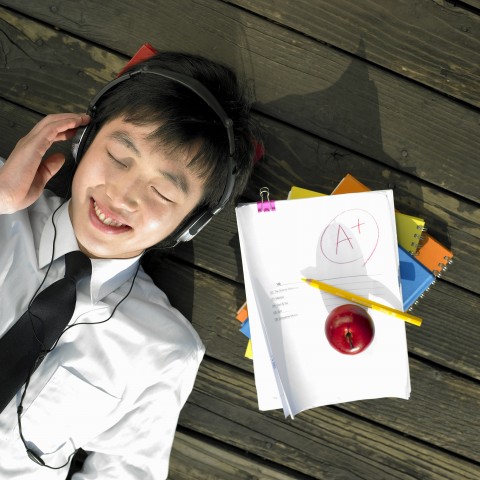 The United States government seems to think so.
The Department of State in the U.S. has spent decades teaching languages to people who want to go abroad and serve in the military or as part of the diplomatic corps. According to them, it takes the average motivated learner about eighty-eight weeks of full-time study to become proficient in Modern Standard Arabic.
That's on the same level as Mandarin, Japanese, and Korean—languages which are also famous for not being a walk in the park.
And when you consider that you might not be quite as motivated as a future diplomat, nor have the resources available to you to study full-time, you might start to get a little worried about your chances.
There's one more thing that should give you pause. Think about how many Arabic language classes there are available to you, compared to language classes for other, "easier" languages. If Arabic were easier, wouldn't more people be studying it?
But wait—if Arabic is so hard, how come it's one of the most-spoken languages on the planet? How come you can go to a mosque in practically any city in the world and find people who can comfortably explain what Classical Arabic scripture means?
As it turns out, the Arabic language is hard in some areas, but it has some easy parts too, which balance out the load. 
2. Why Arabic is Hard to Learn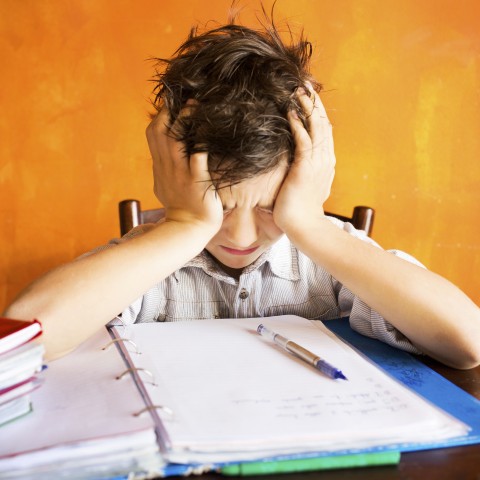 First, though, some details on why Arabic has its reputation.
The first impression that most people have is that Arabic sounds hard. For people used to the consonant-vowel rhythm of Spanish or Japanese, the numerous consonant clusters and rare sounds in Arabic can cause learning difficulty.
Arabic has some "pharyngeal" consonants that are literally made by constricting the throat. Now, it's important to note that there's nothing inherently difficult about sounds made from the throat—little children who grow up speaking Arabic do it all the time.
But you probably aren't used to it if you grew up with a European or East Asian linguistic background (though Danish does actually have some pharyngeal sounds). That means it takes some serious conditioning to make these sounds in isolation, and even more to speak fluently with these sounds in the middle of words.
Another thing that makes the Arabic language hard to learn is the case system.
Cases are word endings that give additional information about which words in the sentence are the subjects, objects, and direct objects. This information is invisible in English, but it's clear in languages with cases.
For instance, look at these simple sentences:
"The house is hot."
البَيْتُ جَميل.
al-baytu ǧamīl.
"I entered the house now."
دَخَلتُ البَيتَ الآن.
daḫaltu al-bayta al-ʾān.
As you can see, the word البيت (al-bayt), meaning "house," changes in the second sentence because it's the direct object, as opposed to the first sentence where it was the subject. Modern Standard Arabic-learners have to remember these changes for every noun and adjective—and for both genders!
If all of this has been putting you off, don't run away just yet. It's not all bad news when it comes to learning Arabic! 
3. Why Arabic is Easier Than You Think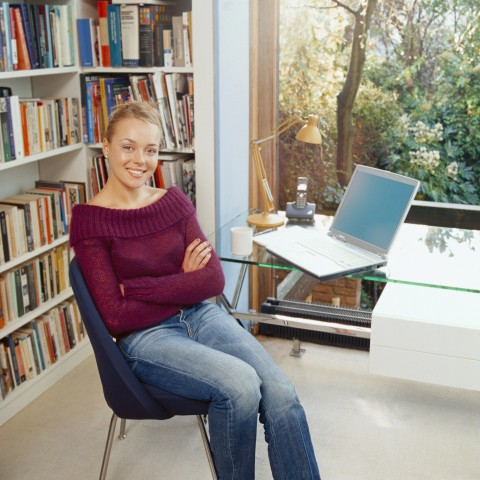 Fortunately, there are definitely some parts of Arabic that are easier to learn than others.
Chief among these is probably the loanwords. In today's Arabic-speaking world, there's nobody going around saying that you absolutely must use pure Arabic vocabulary dating back centuries. Take a look at any of the Arabic vocabulary lists floating around, and you'll see plenty of loanwords, like al-intarnet for "Internet."
There are also dozens upon dozens of Arabic words that you already know, thanks to language transfer happening in the opposite direction.
Words like سبانخ (sabanekh), or "spinach," and مطرح (matrah), or "mattress," have changed over the centuries, but they're just a few examples of the rich vocabulary brought to Europe from the Middle East.
Another pretty cool thing about learning Arabic is the triliteral root system. Most everybody who's thought about learning Arabic has heard of how words tend to be formed with three (sometimes up to four or five) consonants, which then stay consistent as vowels and consonants are added in-between the root letters to make other words.
It takes a bit of getting used to, but once you fully understand the system, you'll see that there's actually a lot of value in it.
Take a word like '-l-m, which has to do with "knowing." You could learn the words 'alima ("to know") and 'allama ("to teach") as separate words, but that might be pretty confusing.
However, the consonant being doubled is actually a pattern (called the second form), and it refers to causation and verb transitivity. Teaching is "causing to know," and that pattern will hold true for tons of other Arabic verbs! 
4. What Every New Arabic Learner Should Know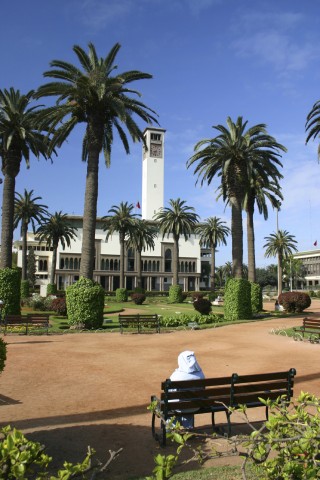 The big question for most Arabic learners is "MSA or dialect?"
That's because there are many, many articles out there with strong opinions on one side of the debate or the other.
People just learning Arabic should be aware of the fact that Modern Standard Arabic isn't used day-to-day in Arabic-speaking countries. It's considered the formal language appropriate for writing and news broadcasts, not for chatting with others.
On the other hand, it's tough to find good, comprehensive resources for the dialects of Arabic that are actually spoken everywhere in the Middle East and North Africa.
For that reason, ArabicPod101 focuses on both Modern Standard Arabic and spoken dialects of Arabic. This allows you to have a strong base, but also be able to communicate with locals in a natural spoken dialect.
MSA is much more difficult than any dialect, by the way. A lot of grammatical features (such as the cases) have been simplified considerably in actual spoken dialects.
You won't need to actually speak or write MSA unless you find yourself taking a job in Arabic media, or if you really want to make an impression of formality.
So don't worry about learning how to produce the complexities of MSA that you see. You've just got to be able to understand them. 
5. How to Start Learning Arabic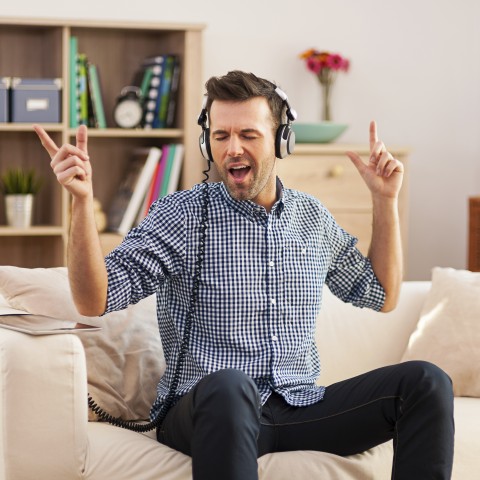 Given the difficult sounds that exist in the Arabic language, you should definitely focus on pronunciation first.
If you can't correctly hear and produce each sound, then you'll go through your whole Arabic career with two big problems—you'll have a heavy accent and you'll have a really hard time telling similar words apart.
Next, use a good course like ArabicPod101 to guide you through the process of slowly building up your vocabulary and learning to understand the nuances of grammar.
At the same time, make sure to listen to a lot of Arabic through kids' shows and news broadcasts. It's totally fine if you don't understand everything at first, because you'll notice yourself starting to understand more and more over time. 
6. What ArabicPod101 Can Do for You
ArabicPod101 has a huge library of content in excellent MSA. A typical lesson breaks down a conversational topic and introduces a new grammar point as well as a little bit of new vocabulary.
In the supplemental materials, you'll see related vocabulary with a romanization and a recording of a native speaker pronouncing the word. Once you've created an account, you can add these to your flashcards and review them at any time.
This way, when you come across a troublesome word in your daily Arabic study, you can look it up on ArabicPod101 and see if there's an article or podcast episode about it for you to review.
By the way, there's a great resource you can take advantage of right now: the ArabicPod101 YouTube channel! Of particular value are the listening comprehension videos, where you can follow along with English, Arabic, and romanized subtitles. 
7. Conclusion
In the end, you'll find that thinking of Arabic as easy or hard has to do with perspective.
Languages aren't really learned. They're acquired.
Sure, a language like Modern Standard Arabic, with its relatively artificial grammar, does have some elements that need to be "learned," but you can also just lay back and let the language come to you.
Languages are only "easy" or "hard" when you put a time limit on yourself to try learning them. If you want to be speaking Arabic fluently within six months, you'll find it much harder than if you just enjoy your progress and keep your expectations managed.
And if you have the help of a great learning aid like ArabicPod101, you'll be well-equipped to make that a fun-filled journey. 
What things in Arabic do you struggle with the most? Which parts are easier for you? Let us, and your fellow Arabic-learners, know in the comments!