A popular saying about the Day of Arafah goes:
"There is no day on which Allah sets free more slaves from Hell than He does on the Day of `Arafah."
In this article, we'll focus on the importance of the Day of Arafah for Muslims, go over how it's celebrated, and introduce you to some useful Arabic vocabulary.
Let's get started!
1. What is the Day of Arafah?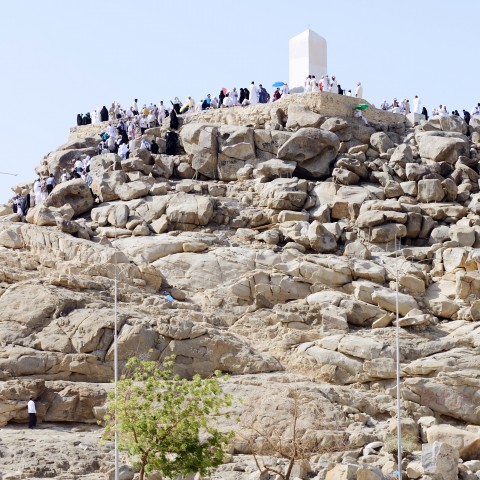 The word Arafah comes from the word Ta'aruf, which means "to know one another." However, there's no definite information about why this day was called Arafah. Some researchers say it's because people get to know one another on this day. Others say it's because Arafah was where Adam and Eve met for the first time and recognized each other after being sent down to reside on Earth.
The Day of Arafah, sometimes called the Day of Forgiveness, is one of the most significant holidays in the Muslim religion. It marks the second day of the Hajj, the Muslim يحج (yeḥeǧǧ), or "pilgrimage," to Mecca. This is considered a time of repentance, forgiveness, and دعاء (duʿāʾ), or "supplication."
So, what happened on the Day of Arafah that gave it this status?
Many Muslims believe that the Prophet Muhammad gave his final sermon on the mountain of Arafah. This sermon indicated the perfection of the Muslim religion and the completion of God's blessings (that is, His forgiveness of their sins).
2. When is the Day of Arafah This Year?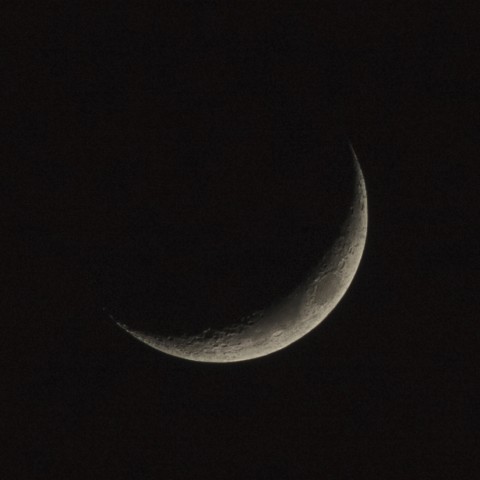 Here's a list of this holiday's date on the Gregorian calendar for the next ten years.
2020: July 30
2021: July 19
2022: July 9
2023: June 28
2024: June 16
2025: June 6
2026: May 26
2027: May 16
2028: May 4
2029: April 23
3. Customs and Traditions for the Day of Arafah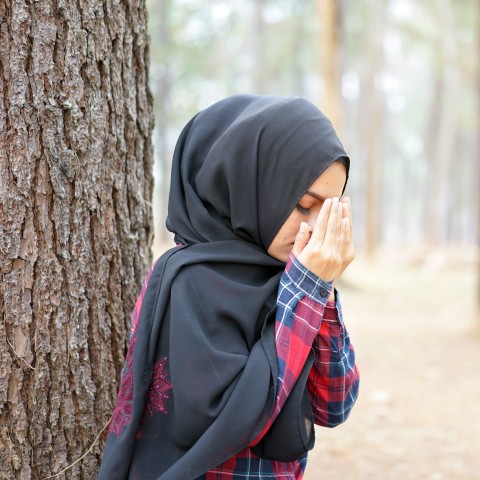 As mentioned, this is the second day of the pilgrimage to Mecca. At dawn, pilgrimaging Muslims say a special prayer as they prepare to leave Mina. Before arriving at the holiest site called كعبة (kaʿbah), or "Kaaba," in Mecca, Muslims gather at Arafah. This gathering place is so important to the pilgrimage that the entire journey is seen as invalid without this stop.
At Arafah, they say prayers, make supplications and invocations, and ask forgiveness from Allah. Supplication on the Day of Arafah, often called Dua, refers to speaking with Allah. One may speak with Allah for help in one's own life or ask for His interference in a loved one's life. On the Day of Arafah, Dua is often done while prostrating on the ground, facing the Kaaba. It's also said that anyone who asks for Allah's forgiveness on this day will receive it. Muslims listen to a خطبة (ḫuṭbah), or "sermon," from the Pilgrim's Imam while at Arafah, which takes place before the noon prayer.
Those who are unable to make the pilgrimage are encouraged to fast. Fasting on the Day of Arafah is said to ensure Allah's forgiveness for the current year and the next year, even if they didn't participate in the pilgrimage.
On or before the Day of Arafah, many Muslim mothers buy new هدوم خروج (hodūm ḫorūg), or "outerwear," and pajamas for their children. They then encourage their children to wear the new pajamas for feast night on the Day of Arafah, because this provides an opportunity to teach them about the virtues and meaning of the holiday.
4. Popular Dua for the Day of Arafah
We've mentioned supplications (Dua) quite a few times in this article, but what exactly do these sound like?
Well, Muslims are allowed to make supplication in their own words, but there are a few popular Dua that Muslims like to use. For example, there are many Dua for fasting on the Day of Arafah and for breaking fasts (such as the fast of Ramadan).
Possibly the most popular Dua on the Day of Arafah, though, is:
"There is absolutely no god worthy of being worshipped except Allah, Alone, without any partner. To Him belongs the Kingdom, and all praise is due to Him, and He is Powerful over everything."
You can read more about common Dua on TheRamadanKareem.com.
5. Must-Know Day of Arafah Vocabulary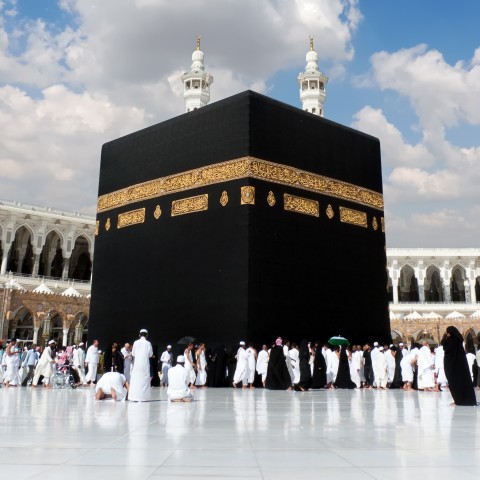 Let's review some of the vocabulary words and phrases from this article!
| English | Arabic | Romanization | Part of Speech + Gender |
| --- | --- | --- | --- |
| Mountain | جبل | ǧabal | Noun, masculine |
| Researcher | باحث | bāḥeṯ | Noun, masculine |
| Day of Arafah | يوم عرفة | yūm ʿarafah | Noun, masculine |
| Arafah | عرفة | ʿarafah | Noun, masculine |
| Pilgrimage | يحج | yeḥeǧǧ | Verb |
| Lunar | قمري | qamarī | Adjective |
| Kaaba | كعبة | kaʿbah | Noun, feminine |
| Rite | منسك | mansak | Noun, masculine |
| Sacrosanct | حرم | ḥaram | Noun, masculine |
| Supplication | دعاء | duʿāʾ | Noun, masculine |
| Forgive | يغفر | yeġfer | Verb |
| Invocation | ابتهال | ebtehāl | Noun, masculine |
| Sermon | خطبة | ḫuṭbah | Noun, feminine |
| Outerwear | هدوم خروج | hodūm ḫorūg | Noun, feminine |
| Fast | يصوم | yeṣūm | Verb |
| Pajama | بيچامة | bīǧāmah | Noun, feminine |
Remember that you can find each of these words with an audio pronunciation on our Day of Arafah vocabulary list!
Final Thoughts
The significance of the Day of Arafah for Muslims can't be overstated. This is a day of incredible forgiveness, a chance to show one's love and devotion to Allah, and also a time to get to know fellow Muslims.
What are your thoughts on the Day of Arafah? And what are some of the biggest religious celebrations or events in your country? Let us know in the comments!
If you want to continue learning about Egyptian culture and Islamic holidays, ArabicPod101.com has several free resources for you, straight from our blog:
Whatever your reasons for wanting to learn Arabic or explore Egyptian culture, ArabicPod101 has your back! Create your free lifetime account today, and take advantage of our numerous resources, including audio/video lessons, themed vocabulary lists, spaced-repetition flashcards, and much more!
Happy learning, and stay safe out there!
June 18, 2020
When was the last time you thought something was unfair? How did you react?
Most people see fairness and justice as necessary elements of daily life, especially at the governmental level. But these elements don't always exist or shine through the clouds of politics!
The 2012-2013 Egyptian protests marked a period of immense dissatisfaction toward Egypt's government and leaders of the time. In this article, you'll learn about the events leading up to the June 30 uprising in Egypt, the انقلاب (
enqelāb
), or "coup," that brought it to an end, and how the country commemorates these events.
Looking at this important, and quite recent, moment in Egypt's history will help you better understand its culture and values.
Let's get started.
1. What was the June 30 Uprising?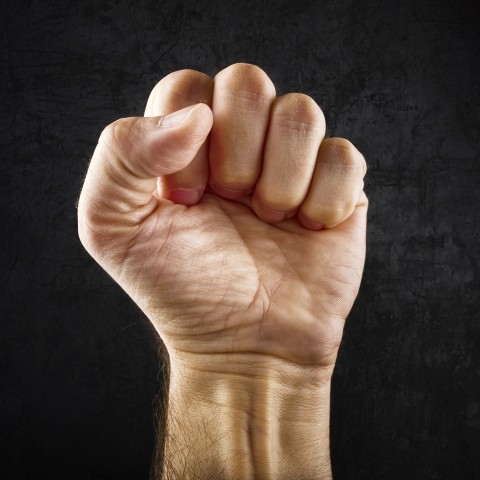 Egypt's 2013 revolution, or ثورة (
sawrah
), was the result of widespread political unrest that began in early 2011. This was the year that the country's corrupt رئيس (
raʾīs
), or "president,"
Hosni Mubarak
, resigned after pressure from an angered population. This resignation sparked great instability, and the next two years saw much political machination among various groups trying to grab power. Most noteworthy of these groups were the Muslim Brotherhood and former members of the National Democratic Party.
In 2012, Mohamed Morsi was elected as president, largely due to the influence of the Muslim Brotherhood on the military. It's important to note that a couple of months prior to this, SCAF (Supreme Council of the Armed Forces) was given great control over the military. It didn't take long for Egyptians to begin protesting again, in what came to be called the 2012-13 Egyptian protests.
For this conflict in Egypt, 2013 was a big year. Tensions heightened for several days in late June, and on June 30, 2013, Egyptians—both those for and those against Morsi—began marching through Cairo and Alexandria. Close to midnight,
the Muslim Brotherhood's headquarters was attacked
by protesters, and eventually torched and looted.
Protests continued for several days, which led General el-Sisi to perform a coup d'etat. Egypt's 2013 protests started to die down following the coup, and both Morsi and leaders of the Muslim Brotherhood were arrested. Additionally, Morsi was forced to يستقيل (
yestaqīl
), or "resign," and
Adly Mansour
took his place as مؤقت (
moʾaqqat
), or "temporary," president.
2. How Do Egyptians Commemorate the Uprising?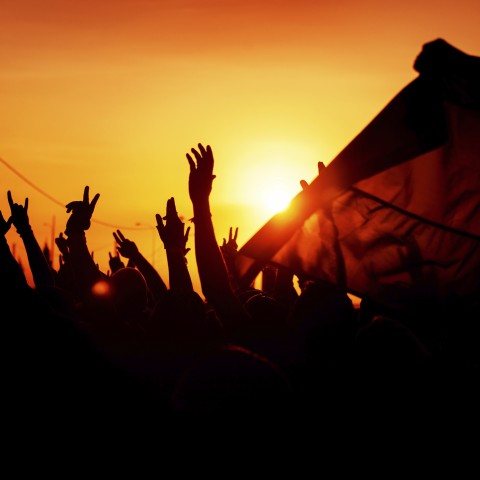 There are no specific traditions for commemorating the June 30 uprising in Egypt, though this is a day for Egyptians to reflect on the events that took place.
Newspapers and other forms of media may publish special pieces concerning the political unrest in Egypt in 2013, oftentimes
giving a recap of the most important events
. Considering the heavy casualties and bitter feelings associated with the uprising, this is a time of solemn contemplation and an opportunity to look ahead to a brighter future.
3. Adly Mansour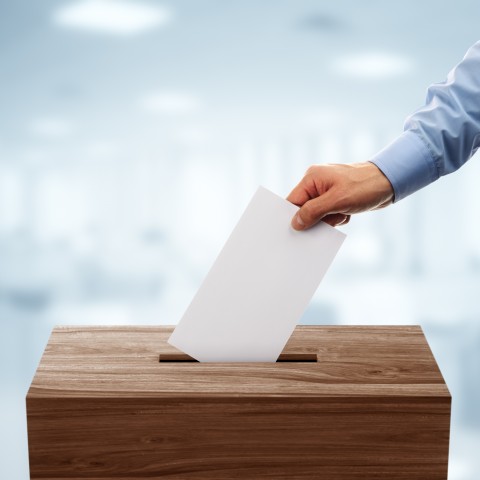 While in office, Mansour proposed amendments to Egypt's constitution at the time, chose Mohammed ElBaradei as his Vice President, and gave Hazem el-Biblawi the position of Prime Minister.
Despite his strong leadership as interim president, Mansour decided not to run for president again after his term was over, and instead returned to his post on the constitutional court. He was replaced by former وزير الدفاع (
wazīr el-defāʿ
), or "Defence Minister,"
Abdel Fattah el-Sisi
in June 2014. Sisi is still Egypt's president today, and continues to participate in a variety of governmental bodies.
4. Vocab for Talking About the June 30 Uprising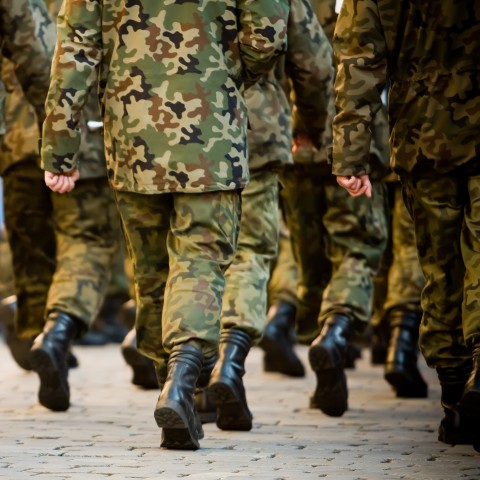 Ready to review some of the vocabulary words from this article? Here's a quick table for you!
| | | | |
| --- | --- | --- | --- |
| Arabic | Romanization | English | Part of Speech + Gender |
| رئيس | raʾīs | "president" | N. masc |
| مليون | melyūn | "one million" | N. masc |
| جيش | ǧayš | "army" | N. masc |
| ثورة | sawrah | "revolution" | N. fem |
| وزير الدفاع | wazīr el-defāʿ | "Defence Minister" | N. masc |
| متظاهر | motaẓāher | "protester" | N. masc |
| انقلاب | enqelāb | "coup" | N. masc |
| يستقيل | yestaqīl | "resign" | V. |
| مؤقت | moʾaqqat | "temporary" | Adj. |
| حزب | ḥezb | "party" | N. masc |
| ينتخب | yenteḫeb | "elect" | V. |

If you want to hear the pronunciation of each word, visit our Arabic June 30 Uprising vocabulary list.

Final Thoughts

For Egypt, June 30, 2013, marked a major political turning point. We hope you learned something new today about this series of events and their impact on the country as a whole.
What were some of the most defining moments in your country's history? Tell us about them in the comments!
If you want more information on Arabic culture and the Arabic language, ArabicPod101.com has several free resources for you, straight from our blog:

This only scratches the surface of everything ArabicPod101.com has to offer the aspiring Arabic learner. Create your free lifetime account today to make the most of your study time, or upgrade to our Premium or Premium PLUS plans for access to exclusive content and lessons.
Stay safe out there, and happy learning!

August 16, 2019
If you tie up an Arab's hands while he's speaking, you might as well have tied up his tongue.
So goes an old saying about the importance of body language in Arab cultures. And there's a lot of truth to it, which is why we're going over UAE etiquette in today's article.
It doesn't matter how many times you've repeated after your teacher or your textbook to nail the perfect Arabic accent. If you aren't aware of how your body language impacts your communication, you'll stick out as a foreigner at best—and actually impede your meaning at worst.
Of course, there are many different "Arab cultures" out there, and each one is going to have slight differences in what's considered normal in terms of gestures when speaking.
But there are several key things to keep in mind, both in terms of what you should do and what you should try to avoid. These rules for body gestures in Arabic cultures tend to be applicable no matter where you go.
In this guide, you'll get a glimpse at some of these subtle nuances in body language and gestures in Arabic cultures, and by taking them to heart, you'll be all set to enjoy truly seamless communication in the Arab world! Start with a bonus, and download your FREE cheat sheet – How to Improve Your Arabic Skills! (Logged-In Member Only)
Table of Contents
1. Interesting and Indispensable Gestures and Body Language in Arab Culture
1- The Right-Hand Rule
No, you're not back in calculus class. In fact, this is a cultural rule in tons of places all over the world, not just Arab cultures.
The idea is that your right hand (or both hands) should be used for everything, whenever you have a choice.
Why's that? Some kind of obscure discrimination against the left-handed among us?
Not exactly. It's just that the left hand is associated with using the toilet. Traditionally, in a lot of cultures, you save the left hand for that less-than-clean purpose.
So that's where everyone's mind goes when you stick out your left hand to do anything, from giving a high five to accepting a contract.
If you happen to be left-handed, make an effort to use your right hand for giving and receiving things as much as possible. That's the bare minimum of respect-the-right-hand that you should try to achieve.
2- Smiling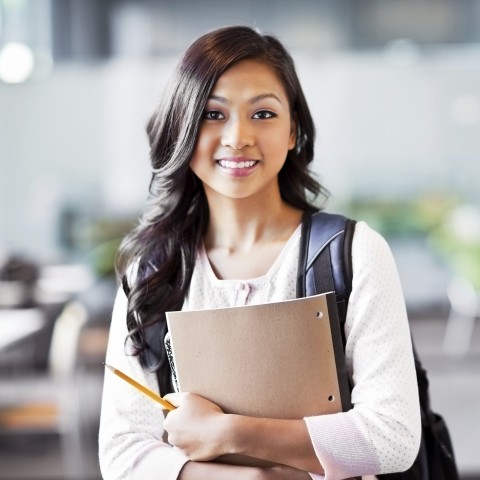 Who doesn't love a big ol' smile to ease the mood?
Actually, in different places around the world, smiling can mean very different things. Americans tend to wear a smile, practically as their default expression, whereas in East Asia, a smile can show that you're uncomfortable and want to change the subject.
Big grins are an important part of creating a friendly personal relationship in the West. In Arab countries, though, it's likely to come across as insincere.
People also tend not to smile or wave at strangers on the street.
This doesn't mean that you have to give up your smiling habit entirely. Just be aware that the "standard" for smiling is a bit higher in other places, and it might not be returned with the same enthusiasm.
3- Handshakes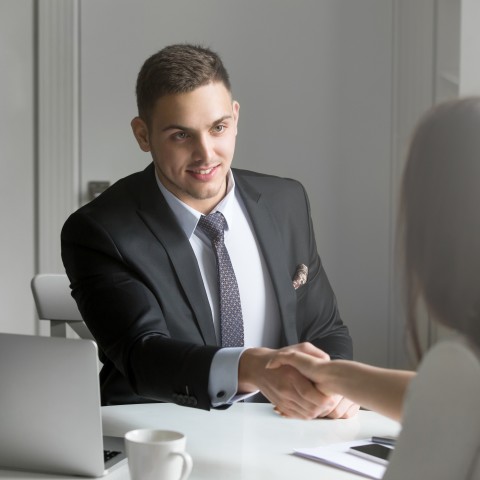 Let's dive a little deeper into what you can do with your hands, specifically in terms of Arabic greeting hand gestures.
In the West, handshakes are for introductions and greetings (though lots of people nowadays hug each other, which we'll get to shortly). If you see someone several times a day, it would be quite strange to shake their hand every time, right?
In Arab culture, you not only shake hands every time you see someone, you do it every time you leave, too!
It's important to note here that many Muslim women are uncomfortable with being touched by men. And if you're a woman visiting an Arab country, being forward with handshakes might be taken the wrong way.
To stay on the safe side, you can touch your right palm to your heart in lieu of a handshake, or simply wave hello.
This palm-to-the-heart gesture is actually done by default after the handshake.
4- Man Hugs & Holding Hands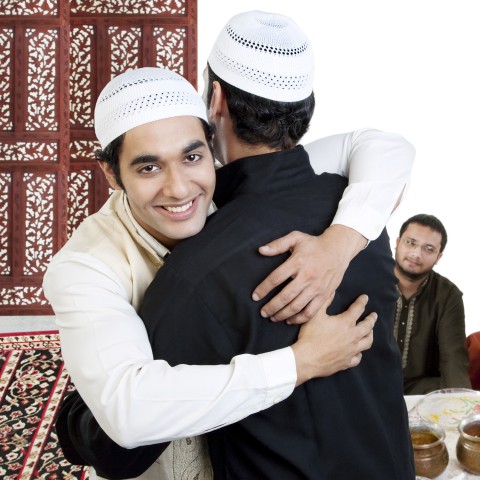 Nobody ever called Arab men distant or unaffectionate.
It's perfectly common in Arab culture for two men to walk down the street hand-in-hand, or to give each other a friendly hug upon meeting. Childhood, teenagerhood, adulthood—even hardened military men will do this.
Arab expressions of masculinity simply don't restrict touching other men. Try that in the West, though, and a lot of men will look at you funny or even become quite offended.
So what does it mean if an Arab man doesn't touch you (assuming you're a Western man)?
One of two things, really. He either doesn't like you, or he respects your culture enough to know that you probably don't like to be touched.
And the signal you're sending by not touching them—pulling away from a handshake early, for instance, or not putting your hand on their shoulder when telling a good joke—is the same in reverse.
You're subtly implying that they're not your good friends and that you may, in fact, be made uncomfortable by their presence.
All of this goes right out the window, of course, when we talk about contact between members of the opposite sex. This same-sex touching isn't affection, it's friendship.
Affection is culturally regulated much, much more. Public displays of affection are strongly frowned upon, and anything that could be mistaken for an advance probably will be.
Beware that holding hands is only appropriate in actual Arabic countries (Persian Gulf countries). In North African or Levantine countries with Arabic political systems, it's not appropriate for men to hold hands as it is in countries like the UAE.
5- Kissing on the Cheek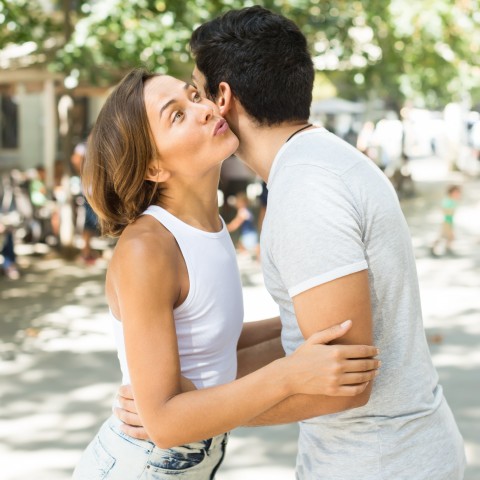 So we've covered hugging and handshakes—two very important parts of the first impression.
And yet there's still one more body language element to Arab greetings that can really be a sticking point for some people: the cheek kiss.
It's not actually a smack on the cheek. All you do is kiss the air right next to someone's cheek. Men do this to men, and women do this to women, for the most part.
But the main question is, how many times? And where do you start, right or left?
Unfortunately, some people have grown up starting with the left cheek, but there's just no way of knowing who these poor souls are.
It's best to clearly telegraph your intentions and always, always head for the right cheek first, because that's what most people do. Fingers crossed, you won't run into any embarrassing mishaps.
6- Measuring Things with Your Arm
Finally, an example that won't communicate bad intentions or start any international incidents.
In the West, we tend to hold our hands a certain distance apart to say how large certain things are. "The spider was thiiiis big!"
In some Arab countries, people do exactly the same gesture, but in a unique way. They measure things on their left arm instead, marking off the distance from their right hand to their left via the forearm.
Interestingly, different people may mean slightly different things when using the same gesture. Are you measuring from your right palm to your left palm, or to your left fingertips? Ask your friends!
2. Things You Shouldn't Do
So we've covered how certain things might be interpreted differently between Western culture and Arab culture.
But while that kind of anthropology is interesting, it's probably not exactly why you're here.
You want to know what might get you in trouble. You want to know about body gestures considered rude in Arabic cultures.
For that reason, the following examples are things you ought to make an effort to avoid as best you can.
Please don't:
1- Give a Thumbs-Up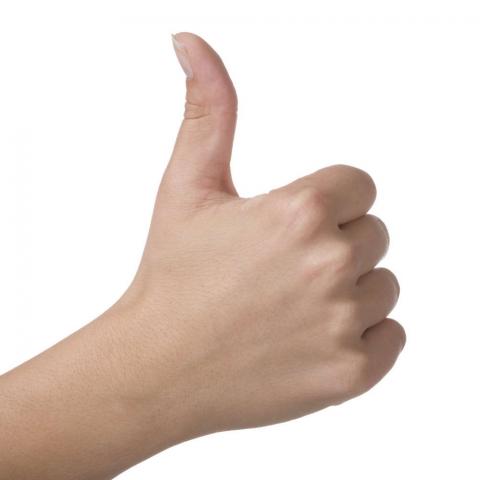 Actually, this is really tricky to say. Widespread exportation of Western culture has diluted the meaning of many body gestures that used to be limited to specific contexts.
So no matter what different sources tell you, there will always be people that take things one way and people that take things another.
With the thumbs-up sign, though, the consequences of "getting it wrong" can be more serious than you bargained for.
Believe it or not, more traditional or conservative Arabs won't take this well at all. To them, it's something like saying "Up yours!"
Now, as with the other "don'ts" in this article, the fact that you're a foreigner is probably going to give you charisma points when speaking with others. Using the thumbs-up is, as I mentioned, quite common in international media these days.
Just don't be offended if someone quietly takes you aside and mentions that you shouldn't do it around Grandpa.
2- Point at Someone with the Index Finger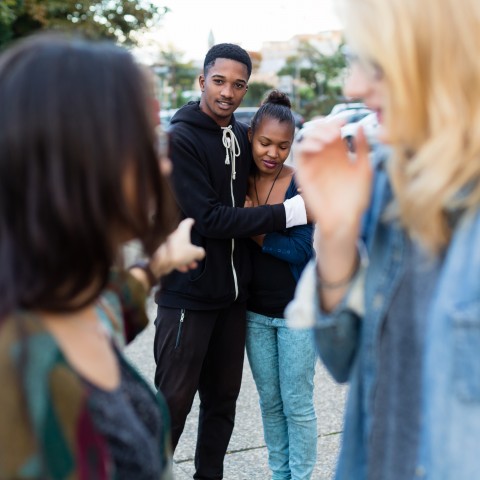 Pointing is rude! Even more so if you're face-to-face with someone and you start jabbing your finger in their face.
Perhaps this one is rude for you as well, so you wouldn't be caught doing it in the first place. What about when you want to refer to someone, say "that guy over there?"
Simply gesture with your whole hand instead, as if you were showing someone the way to somewhere.
Using the whole hand (the right hand, naturally) removes any suspicion that you're talking negatively about the other party. It's almost like a gesture of welcome to join the conversation.
3- Slap Your Fist into Your Hand
This sounds obvious when it's written out like that. It makes me think of some goon in a trenchcoat lurking in a back alley.
However, I've personally seen quite a few Westerners do this gesture when impatiently waiting for something.
Staring off into the distance, they'll swing their arms back and forth, and usually wind up clapping one fist into the other hand.
It might be a baseball thing—as I said, it's mostly just Americans who do this.
In North Africa and Morocco specifically, this gesture refers to sexual intercourse.
In any case, no matter how much the Arabs nearby are into baseball, seeing someone punch their own palm tends to make people uneasy. If you've got to fidget in some way while waiting, try twiddling your thumbs or adjusting your shirt.
4- Check Your Watch While Talking to Someone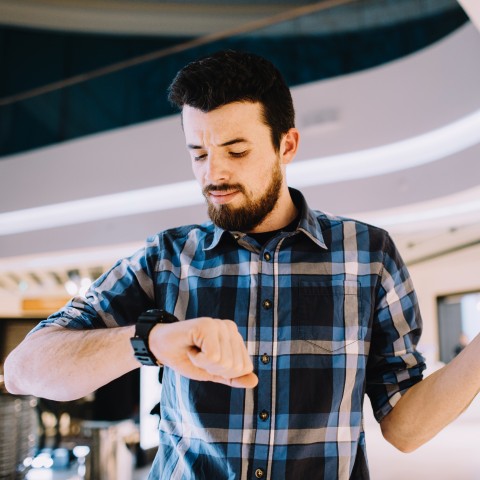 As you can imagine, checking your watch while in the middle of a conversation sends a strong signal that you're bored and can't wait to get out of there.
Interestingly, in business meetings, a similar gesture is not uncommon. Checking one's phone in a meeting and shooting off a quick text isn't seen as particularly rude in many Arab countries.
Why the difference? The meeting is often a more casual event in Arab society. Using your phone is something that you'd likely have to do regularly during the work day anyway, so taking a few moments to quickly send a message isn't seen as interrupting any kind of pattern.
On the other hand, looking at your watch is only about knowing how much time is left until something else happens. It certainly happens from time to time, and in a lively conversation with someone you know it will probably be overlooked, but it's better to avoid this one if you can.
5- Bite Your Finger
You may not have been inclined to bite your finger in the first place. Have you even washed your hands today?
But it's good to recognize what it means if you ever see it done.
When you take your right index finger and lightly bite down on it (horizontal in your mouth) it's showing that you can't stand the situation a minute longer.
Imagine gritting your teeth, but way, way more intense. It's like you've got to bite down on a piece of leather to stop from screaming, and your finger is the first thing that comes to mind.
Your temper is about to burst, so woe betide those who stand in your way.
6- Put Your Palm Up with All Your Fingertips Touching
What was that? It's a stereotypical Italian hand gesture, or perhaps that of someone commenting on a fine wine.
In the Arab world, this is a sign of…well, not quite anger, not quite frustration, but more the implication that you'd better listen to me…
Something like that. People pull it out when scolding their kids, when describing someone who really grinds their gears, and even when in the middle of particularly heated phone conversations.
Since it might not be natural to you, try to avoid picking it up unless you've really been immersed in the culture for a long time. Otherwise, it might come off as strange or even a little mocking.
Conclusion
Are you worried about how your body language might come across when you hang out with Arabs?
To be honest, you really shouldn't be.
Middle Easterners are not only famous for their hospitality, they're also extremely warm toward people who've made the effort to get to know the local culture and/or language.
It doesn't matter if you end up making little mistakes. Simply reading an article like this and keeping an open mind goes a long, long way toward having a fantastic cultural exchange. Start with a bonus, and download your FREE cheat sheet – How to Improve Your Arabic Skills! (Logged-In Member Only)
Author: Yassir Sahnoun is a HubSpot certified content strategist, copywriter and polyglot who works with language learning companies. He helps companies attract sales using content strategy, copywriting, blogging, email marketing & more.