Arabic is a language with a lot of prestige attached to it.
In Western culture, we don't consume a whole lot of Arabic movies, music, or TV shows, but if someone can speak Arabic as a foreign language, we tend to assume they're ridiculously smart.
If you don't know any Arabic, though, it's pretty easy for anybody with a decent accent to fool you into thinking their Arabic is perfect, even if native speakers would be totally lost trying to follow what they're saying.
That's why there are Arabic tests and exams that you can take to show that your Arabic proficiency has been verified by a third party.
Language exams come with certificates. Those certificates can get you a job inside or outside the Arabic-speaking world.
But which exam should you take? Which of them are trusted, and how can you approach each one in the most efficient manner?
Well, that's why you're here! Let's dive together into the world of Arabic language exams, and see which of the Arabic language proficiency tests is right for you!
Table of Contents
1. The Arabic Tests Begging for Your Attention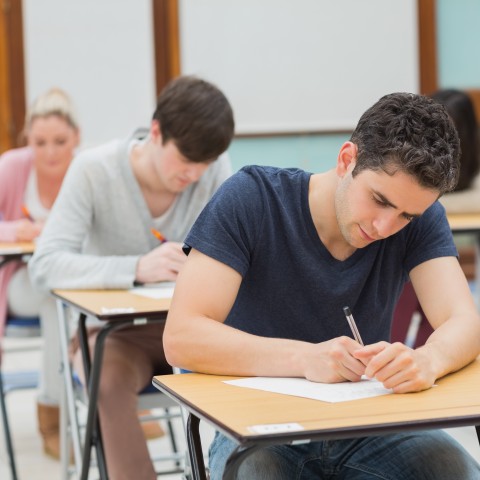 There is no "single" Arabic exam that's widely accepted by everyone. Instead, there are three different tests designed for three different purposes and audiences.
The ALPT, or Arabic Language Proficiency Test, is a very official-sounding exam produced by The Arab Academy, a private language school in Cairo. 
You can take this Arabic proficiency test online, but you need to have a registered proctor there with you who makes sure you're not flipping through a dictionary under the table. Once you get this exam, it's accepted for government and university purposes in all Arabic-speaking countries, plus several Asian and African countries. 
The CIMA (Certificat International de Maîtrise en Arabe, or International Certificate for Arabic Language Proficiency) is an exam written by the Arab World Institute in Paris. 
It's brand-new, having just been announced in 2018, and is currently available at schools and exam centers throughout Europe and the Middle East. It comes in "cima+1" and "cima+2" variants, where the first tests from A1-B2 levels and the second tests from B2-C2 levels. 
Finally, last in the alphabet soup of acronyms, we have the DLPT, or the Defense Language Proficiency Test. 
This is an exam given by the United States military for speakers of many different languages who want to use their languages in military intelligence. For this reason, civilians can't take it. Most people in the military are enrolled in specific language courses that prepare them for what they'll be needing Arabic for, and taking the DLPT is just a part of that course. 
However, it is possible to take the DLPT even if you haven't taken a course from the Defense Language Institute (DLI). As you probably already know, though, Arabic is one of the hardest languages to do this with! 
So those are your choices. No matter which one you take, your study routine should be roughly similar for all of them. Let's have a brief look at the individual sections on each exam!
2. The Reading Exam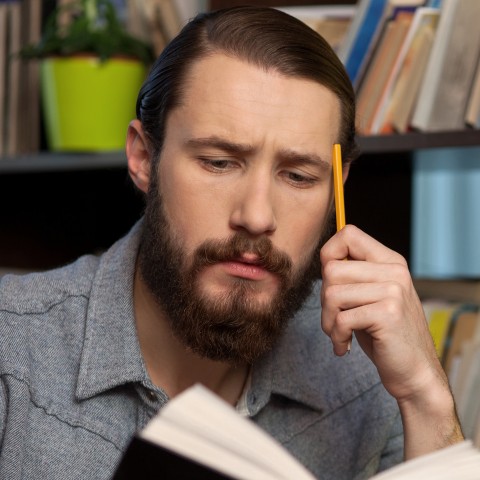 1- ALPT
The reading section for this Arabic language proficiency test is designed to pressure you into thinking quickly. For the C2 exam—the most difficult of all—you'll have 90 multiple-choice questions, and just 60 minutes to read the texts and answer all the questions. 
The other levels adapt to you as you do better or worse in your responses. You won't be expected to be intimately familiar with Arab or Muslim culture, as the test is designed to be internationally applicable. 
2- CIMA
The CIMA exam tests you on 35 reading questions and gives you a leisurely 45 minutes. It's multiple-choice as well, and each question has just three possible answers. It's designed with a focus on everyday language comprehension, so you'll get questions about advertisements, flyers, menus, and timetables.
3- DLPT
The DLPT is also a multiple-choice exam, but it's infamous for being extremely tricky. The test-writers put in a lot of very similar-sounding answers that are very close together in meaning. 
For example, you might read a passage where a father asks his son where he was and if he would be late coming home. 
Then in the answer, you'd have to choose between "The father wanted to know when the son would come home" and "The father wanted to know where the son was." Both look correct, but the father only asked if the son would be late, not specifically when he'd come home! 
3. The Listening Exam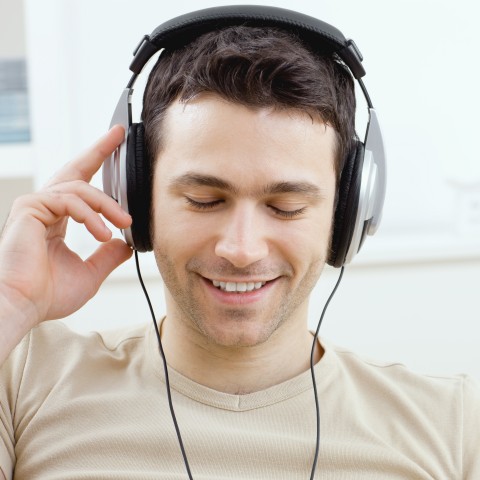 1- ALPT
Since listening, by nature, takes longer than reading, the ALPT listening section allows 60 minutes to get through 38 questions. 
You'll be tested on your knowledge of both academic and non-academic language, though it will all be in Modern Standard Arabic. There's also a separate "Structure" section for the ALPT, where you'll breeze through questions about syntax and word order for another 60 minutes. 
2- CIMA
On the CIMA exam, you'll listen to monologues and dialogues about all types of content. They're pretty creative, so on any given test day, you might hear phone conversations, business presentations, and radio programs. 
It lasts around 35 minutes, and you won't hear anything repeated. However, you won't have to deal with heavy regional accents or fast-paced speakers. 
3- DLPT
The listening section of the DLPT is actually a separate test from the writing module. If you'd like, you can take it on another day! It biases heavily toward news and other formal language, so as long as you can understand the news, you're golden. 
Naturally, in news MSA, everybody speaks very clearly, so you don't have to worry about regional accents here, either. 
4. The Writing Exam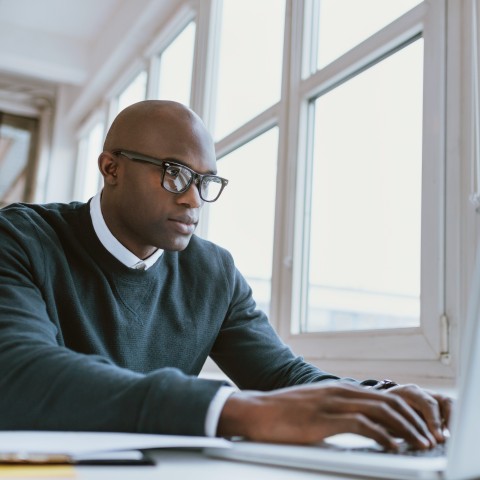 1- ALPT
Fortunately, the ALPT is computer-based, so you won't have to worry about your Arabic penmanship! Compared to the other fast-paced sections of the test, this one's a breeze. You'll have one general question to respond to, and one hour to write a response. 
The computer will adapt the question based on your performance in previous sections, so if you were breezing through the reading and listening questions, you may have to write an essay about an abstract and complicated topic such as ethics or technology. 
2- CIMA
If you take the CIMA exam, you'll have to complete three tasks: briefly describing an image, responding to an informal text or email, and writing a brief paragraph on a question about daily life, such as office space organization or homework.
3- DLPT
Since the DLPT is designed for people employed by the United States military, they don't expect that test-takers will need to produce Arabic texts. Therefore, there's no required writing section for the DLPT. 
5. The Speaking Exam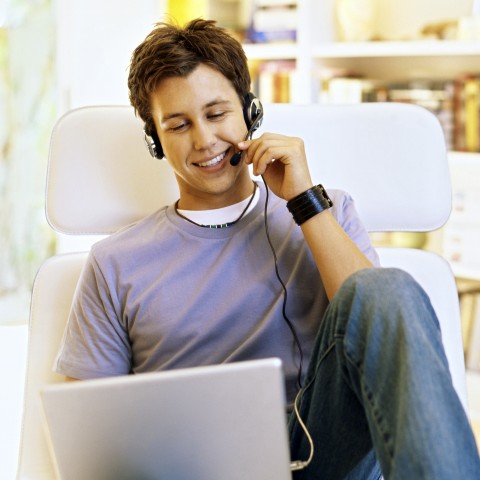 1- ALPT
The ALPT speaking exam is done live over a Skype connection with a certified teacher. It takes the form of an interview lasting at least fifteen minutes. 
The interviewer will first get you comfortable and make sure you're able to hear them clearly. Then, they'll ask more and more detailed questions about you and what you think about different issues in the world. Since it's an adaptive test, if they notice that you're having a lot of trouble, they'll circle back to easier topics so as not to stress you out. 
2- CIMA
The CIMA speaking portion is quite similar to the IELTS exam for English, though perhaps a little bit more demanding. 
First, you'll speak with the interviewer about ordinary daily-life things for two minutes, introducing yourself and so on. 
Then you'll take part in a roleplay, with some time for preparation. Afterwards, without any preparation, the examiner will ask you a more abstract question like "What makes a country pleasant to live in?" and you'll have to give a three-minute monologue in which you explore and justify your own feelings. 
3- DLPT
The DLPT has no built-in speaking test. Instead, if speaking Arabic is required for your position, you'll be referred to a telephone-based Oral Proficiency Interview, or OPI.
6. Preparation and Test-Taking Strategies
When it comes to Arabic language proficiency testing, the single biggest factor separating people who do well and those who don't is probably reading efficiency.
Everybody's naturally going to learn the Arabic alphabet during their Arabic courses, but some people are always going to be more comfortable with it than others.
Those who can skim through Arabic words with ease are going to be the most confident during the test, but that skill doesn't come easy. You have to read thousands and thousands of pages of Arabic text, sometimes over and over, before you become as comfortable with the Arabic alphabet as you are with the Latin one.
One great exercise is to try translating a text orally. Just look at an Arabic text and try to come up with a decent translation line-by-line in English. This is an exercise used in formal courses for interpreting. But if you do it as a learner, you'll quickly see your holes in vocabulary and grammar, more so than if you just tried reading silently and looking for unfamiliar parts. 
7. Conclusion
In addition to reading speed, the best way to get prepared for an Arabic exam is to get really comfortable with a wide vocabulary. This is good for your Arabic in general! The wider your vocabulary in MSA, the easier it will be to learn dialects later on.
And there's no better way to start improving than right here on ArabicPod101.com. 
If you spend about a third of your active study time really going through the podcasts and articles one-by-one and making sure you know all the words, you can use the other two-thirds to relax. For example, doing things like listening to and reading all kinds of things on and off the ArabicPod101 website.
Lots of language enthusiasts talk about learning things as fast as humanly possible, but life is a lot more comfortable at a gentle pace. Take it easy with Arabic, and you're sure to go far.
We hope you feel more confident now in your abilities to ace that Arabic exam. If you have any questions, or anything you would like to share with fellow readers about a previous Arabic test experience, please leave a comment below. We look forward to hearing from you!