Do you remember the moment you fell in love with languages?
Do you desire to learn or advance in Arabic quickly and effectively?
Then you need a Arabic tutor.
A common question that first-time language-learners ask is "Where do I begin?" The answer? Guidance.
For native English-speakers who want to learn Asian languages, for example, timelines provided by the U.S. Foreign Service Institute can appear discouraging. However, defeating these odds is not unheard of. If you want to beat the odds yourself, one of the best learning options is a subscription to Premium PLUS from Innovative Language.
As an active Premium PLUS member of JapanesePod101.com and KoreanClass101.com myself, I have an enjoyable experience learning at an accelerated pace with at least thirty minutes of study daily. The following Premium PLUS features contribute to my success:
Access to thousands of lessons

A voice recorder 

Spaced-repetition system (SRS) flashcards

Weekly homework assignments

A personal language instructor
As someone who decided to make Japanese her second language one year ago, I am extremely grateful for Premium PLUS.
Allow me to emphasize on how these Premium PLUS features strengthen my language studies.
Gain Unlimited Access to Audio and Video Lessons!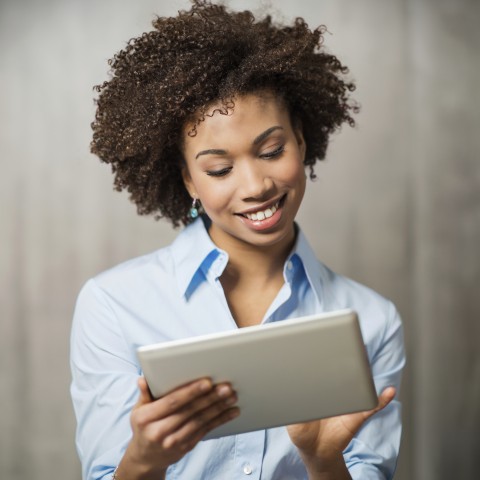 As a Premium PLUS member, I have full access to the lesson library and other Premium features. Best of all, I'm not limited to one level; I can learn to my heart's content with upper-level courses.
There are lessons on various topics that tackle crucial language-learning elements, such as:
Reading

Writing

Listening

Speaking

Conversation
Specifically, there are pathways. Pathways are collections of lessons that center on a specific topic. Some Innovative Language sites, like JapanesePod101.com, even have pathways geared toward proficiency tests. For example, the JLPT N3 Master Course pathway.
Because of the abundance of lessons, I've found pathways in the lesson library to help me prepare for certain events. Thanks to the "Speaking Perfect Japanese at a Restaurant" pathway, I spoke fully in Japanese while dining in Japan. Additionally, I participated in conversations at language exchange meetups in South Korea after completing the "Top 25 Korean Questions You Need to Know" pathway.
Each lesson has lesson notes, which I read while simultaneously listening to the audio lesson. This strategy enables me to follow along on key points. Lesson notes generally contain the following:
Dialogue

Vocabulary

Grammar points

Cultural insights
As someone who's constantly on-the-go, I heavily benefit from mobile access to lessons. Podcasts and lesson notes are available on the Innovative Language app and/or Podcasts app for iOS.
All lessons and their contents are downloadable. Prior to my flights to Japan and South Korea, I downloaded lessons on my iPhone. The apps make learning more convenient for me during my commutes.
Practice Speaking with the Voice Recording Tool!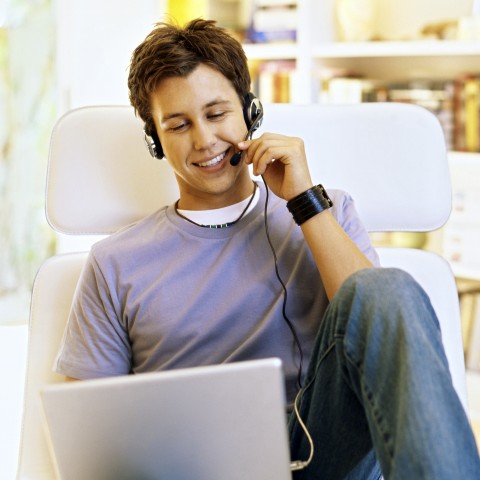 Pronunciation is an essential ingredient in language-learning. Proper pronunciation prompts clear understanding during conversations with native speakers.
Prior to learning full Korean sentences, my online Korean language tutor assigned the "Hana Hana Hangul" pathway to me. It demonstrated the writing and pronunciation of Hangul, the Korean alphabet. Throughout this pathway, I submitted recordings of my Hangul character pronunciations to my language teacher for review.
I was given a similar task on JapanesePod101.com with the "Ultimate Japanese Pronunciation Guide" pathway. My Japanese language teacher tested my pronunciation of the Japanese characters kana. My completion of the two pathways boosted my confidence in speaking.
Speaking is one of the more challenging components of learning a language. The voice recording tool in particular was a great way for me to improve my speaking skills. Further, because the lesson dialogues are spoken by native speakers, I'm able to practice speaking naturally.
This feature is also available for vocabulary words and sample sentences. Being able to hear these recordings improves my pronunciation skills for languages like Japanese, where intonation can change the meaning of a word entirely. The voice recorder examines my speed and tone. I also follow up by sending a recording to my online language tutor for feedback.
A great way to boost one's speaking confidence is to shadow native speakers. During the vocabulary reviews, it's helpful for me to hear the breakdown of each word; doing so makes a word that was originally difficult to even read a breeze to say!
Some lessons create opportunities to speak your own sentences. For example, the "Top 25 Korean Questions You Need to Know" pathway presents opportunities to answer questions personally. This helps you gain the ability to give answers as the unique individual you are.
Example Scenario:
The host asks the following question:
어디에 살고 있습니까?
eodieseo salgo isseumnikka
"Where do you live?"
If you live in Tokyo, you would readily say the following:
도쿄에 살고 있습니다.
Tokyo-e salgo isseumnida.
"I live in Tokyo."
Increase Your Vocab with Spaced-Repetition Flashcards and More!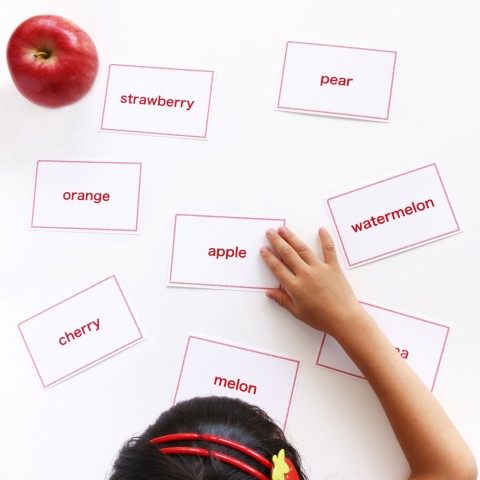 Imagine having a conversation with a native speaker and hesitating because you lack a solid vocabulary base.
Premium PLUS offers various features to expand learners' vocabulary, including Free Gifts of the Month. ArabicPod101's free gifts for April 2020 included an e-book with "400 Everyday Phrases for Beginners," and the content is updated every month. When I download free resources like this, I find opportunities to use them with co-teachers, friends, or my language tutors.
An effective way to learn vocabulary is with SRS flashcards. SRS is a system designed for learning a new word and reviewing it in varying time intervals.
You can create and study flashcard decks, whether it's your Word Bank or a certain vocabulary list. For example, if you need to visit a post office, the "Post Office" vocabulary list for your target language would be beneficial to study prior to your visit.
In addition to the SRS flashcards, each lesson has a vocabulary slideshow and quiz to review the lesson's vocabulary.
There's also the 2000 Core Word List, which includes the most commonly used words in your target language. Starting from the 100 Core Word List, you'll gradually build up your knowledge of useful vocabulary. These lists can be studied with SRS flashcards, too.
With the SRS flashcards, you can change the settings to your liking. The settings range from different card types to number of new cards per deck. Personally, I give myself vocabulary tests by changing the settings.
After studying a number of flashcards, I change the card types to listening comprehension and/or production. Then I test myself by writing the translation of the word or the spoken word or phrase.
The change in settings allow me to remember vocabulary and learn how to identify the words. This is especially helpful with Japanese kanji!
Complete Homework Assignments!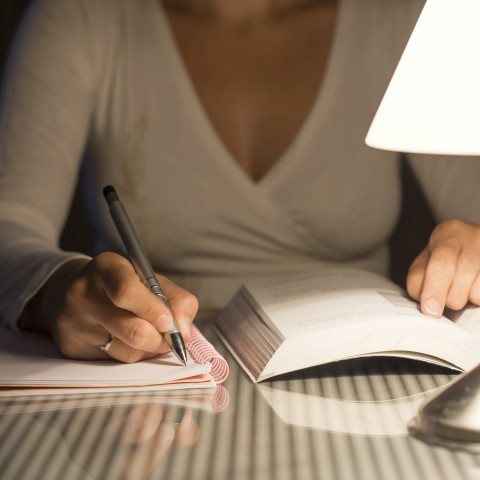 Homework assignments are advantageous to my language studies. There are homework assignments auto-generated weekly. They range from multiple-choice quizzes to writing assignments.
Language tutors are readily available for homework help. Some writing assignments, for instance, require use of unfamiliar vocabulary. In such cases, my language teachers assist me by forwarding related lessons or vocabulary lists.
In addition to these auto-generated homework tasks, language tutors customize daily assignments. My daily homework assignments include submitting three written sentences that apply the target grammar point of that lesson, and then blindly audio-recording those sentences. My personal language tutor follows up with feedback and corrections, if needed.
Your language tutors also provide assignments upon requests. When I wanted to review grammar, my Korean teacher sent related quizzes and assignments. Thus, you are not only limited to the auto-generated assignments.
Every weekend, I review by re-reading those written sentences. It helps me remember sentence structures, grammar points, and vocabulary to apply in real-world contexts.
Furthermore, I can track my progress with language portfolios every trimester. It's like a midterm exam that tests my listening, speaking, reading, and writing skills.
Get Your Own Personal Language Teacher!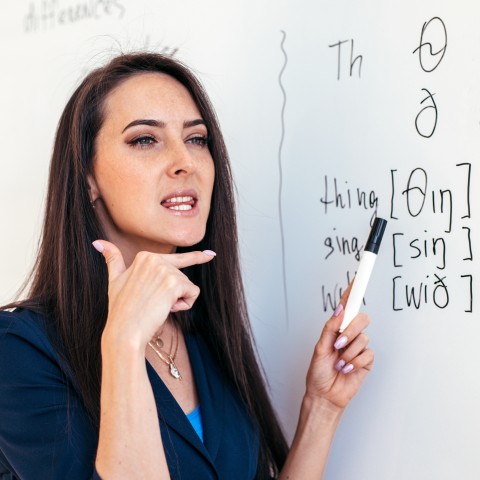 My language teachers cater to my goals with personalized and achievable learning programs. The tangible support of my online language teachers makes it evident that we share common goals.
Once I share a short-term or long-term goal with my teacher, we establish a plan or pathway that will ultimately result in success. I coordinate with my teachers regularly to ensure the personalized learning programs are prosperous. For example, during my JLPT studies, my Japanese language tutor assigned me practice tests.
Your language tutor is available for outside help as well. When I bought drama CDs in Japan, I had difficulty transliterating the dialogue. My Japanese teacher forwarded me the script to read along as I listened.
Additionally, I often practice Korean and Japanese with music. I memorize one line of the lyrics daily. Every time, I learn a new grammar point and new vocabulary. I add the vocabulary to my SRS flashcards, locate the grammar in the Grammar Bank, and study the associated lessons online.
I send my teachers the name of the songs, making them aware of my new goal. One time, my song for Korean was "If You Do" by GOT7. My Korean teacher revealed that she was a huge fan of GOT7 like me! For Japanese, it was "CHA-LA HEAD-CHA-LA," also known as the Dragonball Z theme song. My Japanese teacher excitedly told me that she sang the song a lot as a kid!
A remarkable thing happened to me in South Korea. I was stressed about opening a bank account with limited Korean. I sought help from my Korean teacher. She forwarded me a script of a bank conversation.
After two days, I visited the local bank. It all started with my opening sentence:
은행 계좌를 만들고 싶어요
eunhaeng gyejwaleul mandeulgo sip-eoyo.
I want to open a bank account.
Everything went smoothly, and I exited the bank with a new account!
The MyTeacher Messenger allows me to share visuals with my teachers for regular interaction, including videos to critique my pronunciation mechanisms. I improve my listening and speaking skills by exchanging audio with my teachers. In addition to my written homework assignments, I exchange messages with my language teachers in my target language. This connection with my teachers enables me to experience the culture as well as the language.
Why You Should Subscribe to Premium PLUS
It's impossible for me to imagine my continuous progress with Japanese and Korean without Premium PLUS. Everything—from the SRS flashcards to my language teachers—makes learning languages enjoyable and clear-cut.
You're assured to undergo the same experience with Premium PLUS. You'll gain access to the aforementioned features as well as all of the Premium features.
Complete lessons and assignments to advance in your target language. Increase your vocabulary with the "2000 Core Word List" for that language and SRS flashcards. Learn on-the-go with the Innovative Language app and/or Podcasts app for iOS users.
Learning a new language takes dedication and commitment. The Premium PLUS features make learning irresistibly exciting. You'll look forward to learning daily with your language tutor.
As of right now, your challenge is to subscribe to Premium PLUS! Complete your assessment, and meet your new Arabic teacher.
Have fun learning your target language in the fastest and easiest way!
Subscribe to Posted by ArabicPod101.com in Arabic Language, Arabic Online, Feature Spotlight, Learn Arabic, Site Features | Comment