Imagine a profile in a world-class international journal. The subject? You.
"Speaks near-perfect Arabic," reads the article. "Listeners remark not only on the rich word choice, but also the extremely accurate pronunciation."
"The only flaw is that the actual order of words is incomprehensible, requiring all listeners to rack their brains in order to understand the intended meaning."
Would that be very flattering? No. And that's why you absolutely must study Arabic word order if you want to be remembered for your Arabic.
As in every question about learning Arabic, the differences between Modern Standard Arabic and colloquial varieties do pop up here.
Word order is yet another one of the distinctions, with some pretty hefty differences between the two.
In this article, you'll start to see why that's the case. You'll also see some of the big differences between syntax in MSA and in colloquial Arabic varieties.
Table of Contents
1. The Simplest Arabic Sentences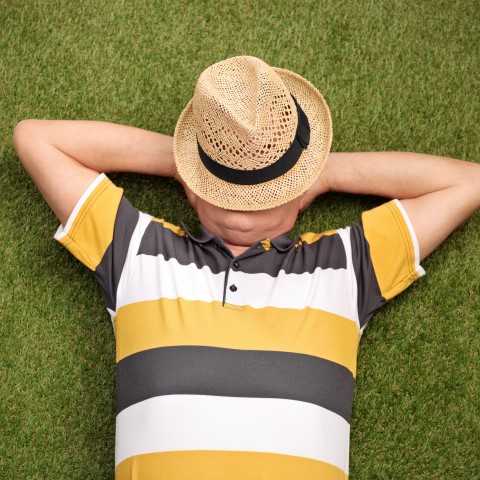 Let's break things way down. What's the simplest sentence you can make in Arabic?
To begin with, you don't even need a verb. Arabic sentences can be as simple as a noun and a matching adjective, which is a type of nominal sentence. Nominal sentences are those that start with a noun.
Adjectives do take particular endings in Arabic based on word gender, but right now, we'll skip over explaining those rules so you can focus only on the sentence structure.
First, look at some examples of word order in Arabic sentences, and see if you can spot a pattern.
"The teacher is tall."
الأُستاذُ طَوِيل.
al-ʾustāḏu ṭawil.
"The engineer is tall."
المُهَندِسُ طَوِيل.
al-muhandisu ṭawil.
"The manager is tall."
المُديرُ طَوِيل.
al-mudīru ṭawil.
Even if this is your very first article about Arabic, you can see what's going on. There's no word for "is" in Arabic, not when we're simply dealing with nominal sentences!
Even better, we can use exactly the same pattern for other nominal sentences with prepositional phrases. We just start with the subject and then say where it is—no verb necessary. Here are examples of this type of word order in Arabic:
"The hat is on the desk."
القُبَّعَة عَلى المَكتَب.
al-qubbaʿah ʿalā al-maktab.
"The hat is on my head."
القُبَّعَة عَلى رَأسي.
al-qubbaʿah ʿalā raʾsī.
Of course, there are lots of Arabic verbs to learn as well. Again, see if you can find the pattern.
"Raquel is reading."
راكيل تَقرَأ.
rākīl taqraʾ.
"Raquel is sleeping."
راكيل تَنام.
rākīl tanām.
"Raquel is eating."
راكيل تَأكُل.
rākīl taʾkul.
Correctly conjugating Arabic verbs, especially in the present tense, is a fairly complicated endeavor. Again, don't worry about the word forms. When we have a real verb like "read," "sleep," or "eat," it's actually possible to invert the sentence in order to put more emphasis on what the subject is actually doing. This converts it to a verbal sentence, or one that starts with a verb.
"Raquel is eating."
تَأكُل راكيل     
taʾkul rākīl.
2. The Simplest Arabic Questions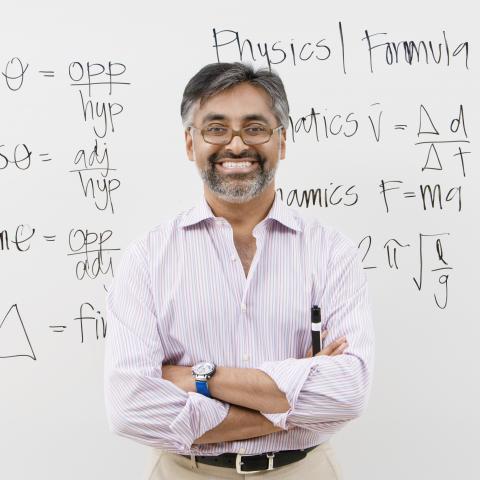 Now, if basic sentences could be so easy, how about questions?
For yes/no questions, we do need to add one word, right at the beginning. That word is هل (hal), and it's similar to putting "is" or "are" at the beginning of yes/no questions in English.
"Is the teacher tall?"
هَل الأُستاذُ طَوِيل؟
hal al-ʾustāḏu ṭawil?
"Is the hat on the desk?"
هَل القُبَّعَةُ عَلى المَكتَب؟
hal al-qubbaʿaẗu ʿalā al-maktab?
"Is Rachel sleeping?"
هَل راكيل نائِمَة؟
hal rākīl nāʾimah?
In colloquial Arabic, هل (hal), meaning "is," becomes optional, and the only difference between a question and a statement is intonation.
There are more types of questions in Arabic than just yes/no. English has "who," "where," "what," "when," and "why," and Arabic doesn't skimp on them either.
The remaining question words all come at the beginning of the sentence. Here are just three to start you off:
"Who is at the door?"
مَن عِندَ الباب؟
man ʿinda al-bāb?
"What is kefir?"
ما هُوَ الـ"kefir"؟
mā huwa al-"kefir"?
"Where is my cat?"
أَيْنَ قِطَّتي؟
ʾayna qiṭṭatī?
3. Sentences with More Components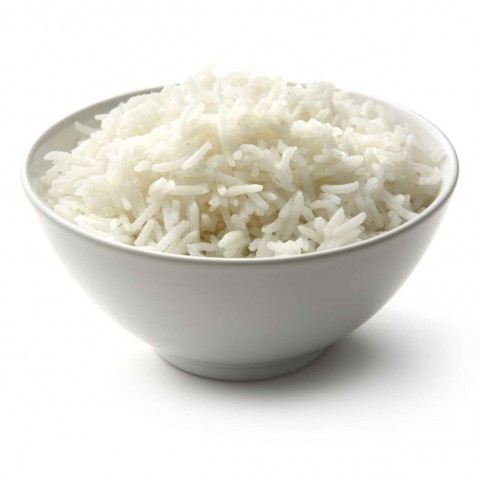 Now that we've gotten to know some basic Arabic sentence patterns, let's try and combine what we've learned so far about Arabic language word order into some longer sentences.
First, a reprise of the themes from last time:
"Raquel is eating rice."
راكيل تَأكُل الأَرُز.
rākīl taʾkul al-ʾaruz.
"Raquel is reading a book."
راكيل تَقرَأُ كِتاباً.
rākīl taqraʾu kitāban.
The object of these sentences comes after the verb, just like in English!
Let's make things one step more complicated, adding the adjectives from before back in.
"Raquel is reading a new book."
راكيل تَقرَأُ كِتاباً جَديداً.
rākīl taqraʾu kitāban ǧadīdan.
"You are eating my rice."
أَنتَ تَأكُلُ أَرُزّي.
ʾanta taʾkulu ʾaruzzī.
"My new hat is in the mud."
قُبَّعَتي الجَديدَة في الطين.
 qubbaʿatī al-ǧadīdah fī al-ṭīn.
Even though we haven't explicitly gone over the words "new" and "mud," you were probably able to decode that last Arabic example as long as you were paying attention.
That's it for basic sentence structures. There are two more things that count as "intermediate," but you'll soon see that they're nothing too serious.
4. The Genitive Construction or idafah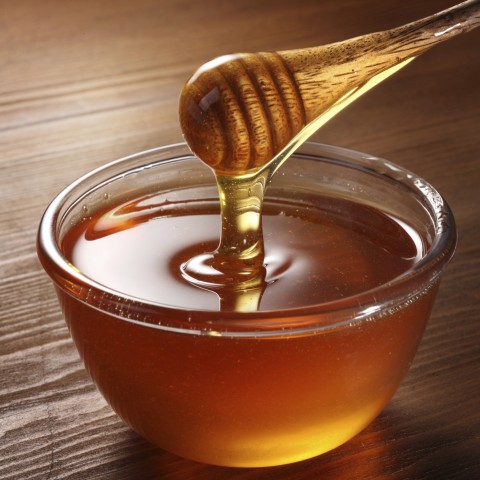 When you're going through Arabic grammar resources and you keep coming across Arabic terms that haven't been translated to English, your palms may begin to sweat.
What kind of terrible madness could this be, if it's something that English doesn't even have a word for?
The word idafah is one such grammatical term, but it's really nothing crazy at all. All it is is one more pattern.
Idafah is the term for two nouns stuck together to indicate possession. No verbs or any other particles.
Any time you have a phrase in English, such as "X of Y," it's more than likely that your phrase can be translated to Arabic with an idafah construction. The "of" gets blended into the "Y" section of the phrase using something called the genitive case. Again, just focus on the word order here instead of the cases.
"I work at the Faculty of Arts."
أَعمَلُ في كُلِّيَّةِ الفُنون.
ʾaʿmalu fī kulliyyaẗi al-funūn.
"I work at the Faculty of Science."
أَعمَلُ في كُلِّيَّةِ العُلوم.
ʾaʿmalu fī kulliyyaẗi al-ʿulūm.
"This is a cup of honey."
هَذا كَأسُ عَسَل.
haḏā kaʾsu ʿasal.
Based on the pattern above, can you figure out which word means "cup" and which "honey?"
5. Conjunctions to Link Sentences and Ideas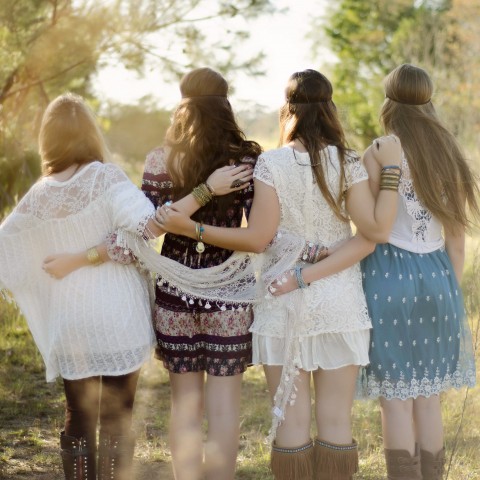 The following sentences look quite advanced, but it turns out that they're some of the most useful sentence patterns across languages.
Let's take "because" for example. This is li'anna in Arabic, and it conjugates similar to how a verb does. That is, it takes a verb ending.
"I like you because you are friendly."
أَنا مُعجَبٌ بِكَ لِأَنَّكَ وَدود.
ʾanā muʿǧabun bika liʾannaka wadūd.
Here, the verb "like" and the conjunction "because" both have the same ending. Once you know this pattern, you can combine it with what you learned before about adjectives never needing the verb "to be."
With a few more examples, it's easy to see how to make this relatively complex sentence!
"I like Arabic because it is beautiful."
تُعجِبُني العَرَبِيَّةُ لِأَنَّها جَميلَة.
tuʿǧibunī al-ʿarabiyyaẗu liʾannahā ǧamīlah.
"I like Egypt because it is hot."
أُحِبُّ مِصرَ لِأَنَّها حارَّة.
 ʾuḥibbu miṣra liʾannahā ḥārrah.
This is stuff that would be taught in the second or third semester of many Arabic classes, and here you're picking it up right away. How about a different semi-complex sentence, say, one with a helping verb?
"I am speaking Arabic."
أَتَكَلَّمُ العَرَبِيَّة.
ʾatakallamu al-ʿarabiyyah.
"I can speak Arabic."
أَستَطيعُ أَن أَتَكَلَّمَ العَرَبِيَّة.
ʾastaṭīʿu ʾan ʾatakallama al-ʿarabiyyah.
"I can't speak Arabic."
لا أَستَطيعُ أَن أَتَكَلَّمَ العَرَبِيَّة.
lā ʾastaṭīʿu ʾan ʾatakallama al-ʿarabiyyah.
6. Conclusion
It's tough to get a big-picture view of a language from an article like this.
In fact, it's impossible.
The only way to get an intuitive sense of what areas you need to focus on in Arabic is to actually experience Arabic.
If reading is hard for you, then that means doing lots of listening. If listening is hard for you, then it means doing lots of reading.
Absorb the language, and the patterns will start sticking out, one by one. All you have to do is pay attention when they do.
Jumping right into "real" Arabic is daunting, though. You need something that can guide you, something that can show you the steps for learning Arabic from beginner to advanced and beyond.
You need ArabicPod101.
Right now, you can sign up for a trial and find out what we're all about. (Hint: it's Arabic.)
With our podcasts, articles, and vocabulary resources, you'll have everything you need to make sense of the beautiful and intricate Arabic language, and start using it for yourself.
In the meantime, let us know in the comments how you feel about Arabic word order so far. We'll do our best to answer any questions you may still have!