Did you know that language is really just patterns?
Even the most complex languages, like Arabic, can be described with a long, long list of rules and patterns.
Of course, we're talking about multiple research teams working for decades to really tease out all the patterns of a natural language. There are always some unusual things that crop up and extend the research by a couple of years.
Fortunately, the inconsistencies and the exceptions don't detract from one simple ground truth: to speak Arabic well, you need to master key Arabic sentences and sentence patterns.
That's one of the best ways to start speaking Arabic quickly, too. Once you have a deep knowledge of a single sentence pattern, you can use that understanding to swap in vocabulary about, well, anything! 
In this article, we've prepared a bit of advice and some example patterns for ten different types of very useful Arabic sentences.
Table of Contents
1. Simple Arabic Noun Sentences
First up is the easiest of all, the simple equivalency of two nouns. This Arabic sentence structure is so simple because "to be" is omitted in the present tense in Arabic. This should be quite familiar to anybody who knows a little Russian. 
So in lieu of the verb "to be," we just put one noun next to the other and call it a day!
"Today is Saturday."
اليَوْم السَبت.
al-yawm al-sabt.
"I am a high school teacher."
أَنا أُستاذ بِالثانَوِيَّة.
ʾanā ʾustāḏ bilṯānawiّah.
"Health is a blessing."
الصِحَّةُ بَرَكَة.
al-ṣiḥḥaẗu barakah.
"My boss is a nice guy."
مُديري رَجُلٌ طَيِّب
mudīrī raǧulun ṭayyib.
"This is a textbook from Arabic class."
هَذا كِتابٌ مَدرَسِيٌّ مِن دَرس اللُغَةِ العَرَبِيَّة.
haḏā kitābun madrasiyyun min dars al-luġaẗi al-ʿarabiyyah.
2. Describing Words with Adjectives
Constructing a simple noun-adjective sentence in Arabic couldn't be easier. You simply put the words in the same order you would in an English sentence. 
The only thing you have to remember for this Arabic sentence construction is that adjectives need to agree with their nouns in number and gender.
"Wow, this bag is heavy!"
هَذا الكيسُ ثَقيل!
haḏā al-kīsu ṯaqīl!
"The sunset is beautiful."
الغُروبُ جَميل.
al-ġurūbu ǧamīl.
"Your food is super-tasty!"
طَعامُكَ لَذيذٌ جِدّاً!
ṭaʿāmuka laḏīḏun ǧiddan!
"Your speech yesterday was brilliant."
خِطابُكَ البارِحَة كانَ رائِعاً.
ḫiṭābuka al-bāriḥah kāna rāʾiʿan.
"I heard the new movie was terrible."
سَمِعتُ بِأَنَّ الفيلم الجَديدَ كارِثِيّ.
samiʿtu biʾanna al-fīlm al-ǧadīda kāriṯiyy.
3. Saying "I Want" in Arabic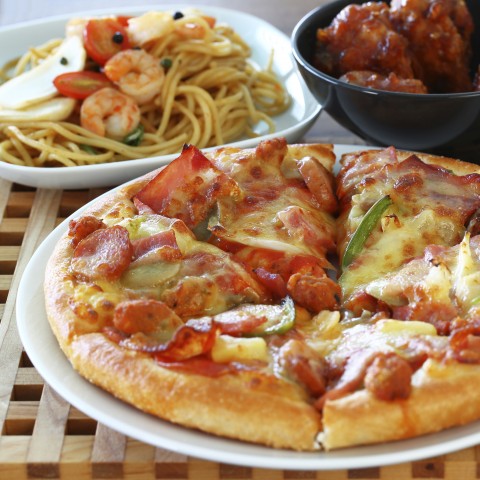 As a visitor to an Arabic-speaking country, you'll definitely get a lot of mileage out of this Arabic sentence pattern. Simply take the verb ُأُريد (ʾurīdu) and add a noun or verb after it.
"I want that pizza."
أُريدُ تِلكَ البيتزا.
ʾurīdu tilka al-bītzā.
"I want to go home."
أُريدُ أَن أَذهَبَ إلى المَنزِل.
ʾurīdu ʾan ʾaḏhaba ʾilā al-manzil.
In English, we use a different verb form ("want" / "would like") to be more polite. In Arabic, the verb doesn't change, but we add on extra phrases to pad out the sentence with extra politeness markers.
"Please, I want the book about cats."
لَوْ سَمَحت، أُريدُ الكِتابَ المُتَعَلِّق بِالقِطَط.
law samaḥt, ʾurīdu al-kitāba al-mutaʿalliq bilqiṭaṭ.
"If you wouldn't mind, I want another piece of bread."
إذا كُنتَ لا تُمانِع، أُريدُ قِطعَةَ خُبزٍ أُخرى.
ʾiḏā kunta lā tumāniʿ, ʾurīdu qiṭʿaẗa ḫubzin ʾuḫrā.
4. Saying "I Need" in Arabic
أَحْتَاج (ʾaḥtāǧu) is the verb meaning "need" in Arabic, and the sentence pattern is:
ʾaḥtāǧu + ilā + noun
ʾaḥtāǧu means "I need," ilā  is a preposition meaning "for" or "to," and then comes the noun of your choice.
"I need a new laptop."
أَحتاجُ إلى حاسوبٍ جَديد.
ʾaḥtāǧu ʾilā ḥāsūbin ǧadīd.
"You will need a pencil for the exam."
سَوْفَ تَحتاجُ إلى قَلَمٍ رَصاص لِلاِمتِحان.
sawfa taḥtāǧu ʾilā qalamin raṣāṣ lilimtiḥān.
"I don't need anything from the store."
لا أَحتاجُ إلى أَيِّ شَيْءٍ مِن المَتجَر.
lā ʾaḥtāǧu ʾilā ʾayyi šayʾin min al-matǧar.
5. Can You Tell Time in Arabic?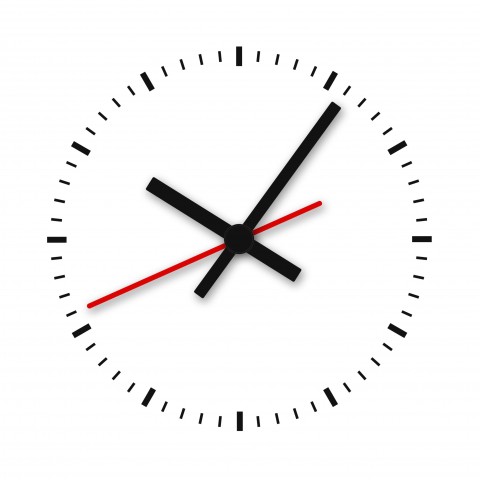 Telling time in Arabic is complex enough to deserve its own article, but as a tourist, you might just need to be able to say the different hours of the day. The context (a bus ride, a business closing, and so on) will make the meaning clear for everyone.
"It's four o'clock."
الساعَةُ الرابِعَة.
al-sāʿaẗu al-rābiʿah.
"The bus arrived at two o'clock in the morning."
الباص وَصَل عِندَ الثانِيَةِ صَباحاً.
al-bāṣ waṣal ʿinda al-ṯāniyaẗi ṣabāḥan.
"By the time we get home, it will be midnight."
بِحُلولِ الوَقتِ الَّذي نَصِلُ فيهِ إلى المَنزِل، سَيَكونُ مُنتَصَفِ اللَيْل.
biḥulūli al-waqti allaḏī naṣilu fīhi ʾilā al-manzil, sayakūnu muntaṣafi al-layl.
"He was supposed to leave at three o'clock."
كانَ مِن المُفتَرَضِ أَن يُغادِرَ في الساعَةِ الثالِثَة.
kāna min al-muftaraḍi ʾan yuġādira fī al-sāʿaẗi al-ṯaliṯah.
"Tonight, I'll definitely sleep before ten o'clock."
اللَيْلَة حَتماً سَوْفَ أَنامُ في الساعَةِ العاشِرَة.
al-laylah ḥatman sawfa ʾanāmu fī al-sāʿaẗi al-ʿāširah.
6. Would You Kindly…?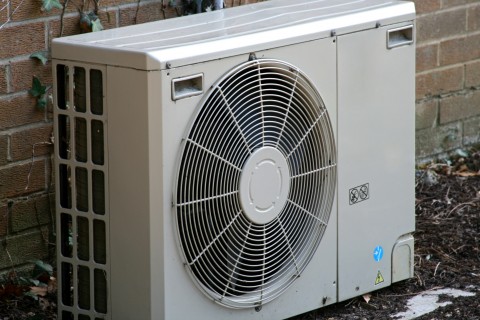 This Arabic language sentence structure is similar to the polite requests section from earlier, but here we can see how to add verbs in the polite request.
"Could you please finish your work faster?"
لَوْ سَمَحت، هَل يُمكِنُكَ أَن تُنهِيَ عَمَلَك بِشَكلٍ أَسرَع؟
law samaḥt, hal yumkinuka ʾan tunhiya ʿamalak bišaklin ʾasraʿ?
"Would you mind letting me sit down?"
هَل يُمكِنُكَ أَن تَسمَحَ لي بِالجُلوس؟
hal yumkinuka ʾan tasmaḥa lī bilǧulūs?
"Could you please turn up the air conditioning?"
هَل يُمكِنُكَ أَن تَرفَعَ دَرَجَةَ تَكيِيف الهَوَاء؟
hal yumkinuka ʾan tarfaʿa daraǧaẗa takyiīf al-hawaʾ?
"Excuse me, could you help me reach that box?"
لَوْ سَمَحت، هَل يُمكِنُكَ أَن تُساعِدَني عَلى الوُصولِ إلى ذاكَ الصُندوق؟
law samaḥt, hal yumkinuka ʾan tusāʿidanī ʿalā al-wuṣūli ʾilā ḏāka al-ṣundūq?
Just for fun, let's try a rude request!
"Sit down and shut up right now!"
اِجلِس واِغلِق فَمَك الآن!
iǧlis ūiġliq famak al-ʾān!
7. Comparing Two Things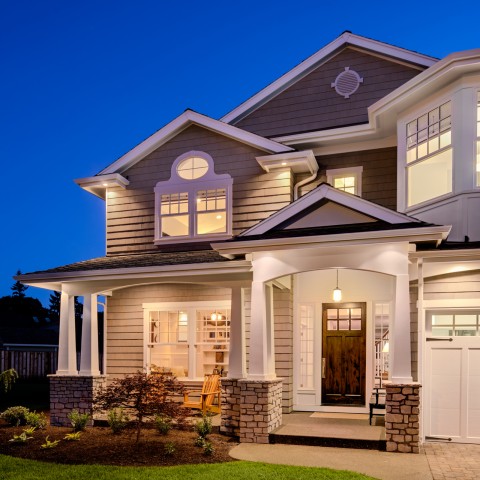 Similarly to English, in Arabic there are two ways to compare things, depending on whether or not the adjective in question has a commonly used comparative form:
1 – More skillful than…
أَكثَر مَهارَة مِن
ʾakṯar mahārah min…
2 – Bigger than…
أَكبَر مِن
ʾakbar min…
Take a look at the following sentences and observe which ones belong to the first type, and which ones belong to the second.
"You did better on the exam than I did."
كُنتَ أَفضَلَ مِنّي في الاِمتِحان.
kunta ʾafḍala minnī fī al-imtiḥān.
"His house is more expensive than mine."
مَنزِلُه أَغلى مِن مَنزِلي.
manziluh ʾaġlā min manzilī.
"Dubai is hotter than Casablanca."
دُبَيّ أَكثَر سُخونَة مِن الدار البَيْضاء.
dubayy ʾakṯar suḫūnah min al-dār al-bayḍāʾ.
"The market near my house is dirtier than the market downtown."
السوق القَريب مِن مَنزِلي أَكثَر اِتِّساخاً مِن سوق وَسَط المَدينَة.
al-sūq al-qarīb min manzilī ʾakṯar ittisāḫan min sūq wasaṭ al-madīnah.
"I can run faster than you can."
يُمكِنُني الجَري أَسرَع مِنك.
yumkinunī al-ǧarī ʾasraʿ mink.
8. Review: Asking Questions 
Before we see the last two sentence patterns (which are a tiny bit more difficult), let's review the basic concepts we learned earlier—only this time, they'll be in the form of questions.
"Is that bag heavy?"
هَل ذَلِكَ الكيس ثَقيل؟
hal ḏalika al-kīs ṯaqīl?
"Do you want water?"
هَل تُريدُ ماء؟
hal turīdu māʾ?
"Do you need help?"
هَل تَحتاجُ إلى المُساعَدَة؟
hal taḥtāǧu ʾilā al-musāʿadah?
"Is his house bigger than yours?"
هَل مَنزِلُه أَكبَرُ مِن مَنزِلِك؟
hal manziluh ʾakbaru min manzilik?
"Is today Wednesday?"
هَل اليَوْمُ الأَربَعاء؟
hal al-yawmu al-ʾarbaʿāʾ?
9. If This, Then That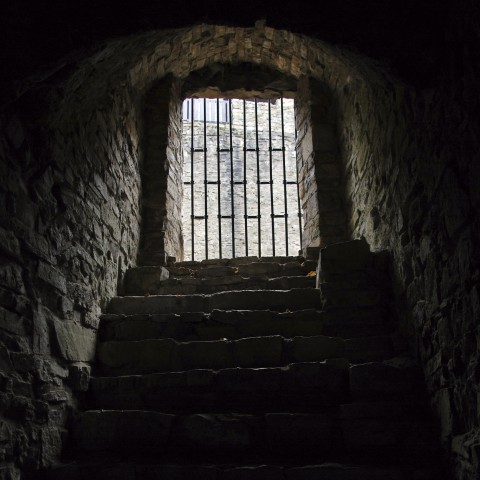 Surprise, it's time for conditional sentences! This pattern is very regular, so once you learn it once, you know it forever.
"If you don't lower the price, I'll go somewhere else."
إذا لَم تُخَفِّض السِعر، سَوْفَ أَذهَبُ إلى مَكانٍ آخَر.
ʾiḏā lam tuḫaffiḍ al-siʿr, sawfa ʾaḏhabu ʾilā makānin ʾāḫar.
"If you do that again, I'll be angry."
إذا قُمتَ بِهَذا مَرَّةً أُخرى، سَأَغضَب.
ʾiḏā qumta bihaḏā marraẗan ʾuḫrā, saʾaġḍab.
"We can escape if the guard falls asleep."
يُمكِنُنا الهَرَب إذا خَلَدَ الحارِس إلى النَوْم.
yumkinunā al-harab ʾiḏā ḫalada al-ḥāris ʾilā al-nawm.
"If I buy this camera, I won't have enough money for rent."
إذا اِشتَرَيْتُ هَذِهِ الكاميرا، لَن يَكونَ لَدَيّ المال الكافي لِلإيجار.
ʾiḏā ištaraytu haḏihi al-kāmīrā, lan yakūna ladayy al-mal- al-kāfī lilʾiīǧār.
"If I see you tomorrow, I'll say hello."
إذا رَأَيْتُكَ غَداً، سَأُسَلِّمُ عَلَيْك.
ʾiḏā raʾaytuka ġadan, saʾusallimu ʿalayk.
10. Making "Because" Sentences in Arabic
Let's go out with a bang for the last one! These two compound Arabic sentence patterns are included because they sound quite advanced, but you really only have to practice them a few times before you remember them. You could be speaking Arabic at this level within a couple of weeks!
"I was late because I slept in."
لَقَد تَأَخَّرتُ لِأَنَّني نِمت.
laqad taʾaḫḫartu liʾannanī nimt.
"I need a key because the door is locked."
أَحتاجُ إلى مُفتاحٍ لِأَنَّ البابَ مُغلَق.
ʾaḥtāǧu ʾilā muftāḥin liʾanna al-bāba muġlaq.
"He had to pay because she didn't bring any money."
لَزَمَ عَلَيْهِ أَن يَدفَعَ لِأَنَّها لَم تُحضِر أَيَّ مال.
lazama ʿalayhi ʾan yadfaʿa liʾannahā lam tuḥḍir ʾayya mal.
"She won a prize because her research was excellent."
لَقَد فازَت بِجائِزَةٍ لِأَنَّ بَحثَها كانَ مُمتازاً.
laqad fāzat biǧāʾizaẗin liʾanna baḥṯahā kāna mumtāzan.
11. Conclusion
The best source of Arabic sentence patterns, of course (outside of a grammar book), is real Arabic language.
You can get that right here on ArabicPod101.com!
As you listen to the podcast episodes and read the transcripts, look for these ten sentence patterns as they show up again and again. Consciously marking them in your mind will really seal them into your memory.
Then see if you can find others! Even if you already know all the verbs and nouns in the sentence, think about how they relate to each other in terms of case, number, and gender. That awareness means that you'll start speaking Arabic correctly without even thinking.
Take the opportunity right now to review this article and learn Arabic sentence patterns; then, see what you can find in real life!
Before you go, let us know in the comments how many of these sentence patterns are new to you. Did our article answer your questions about how to construct Arabic sentences? We look forward to hearing from you!