Can you say anything in Arabic—anything at all?
If you're on this website, I should hope so! But how accurately can you describe what you see, and even more importantly, what people are doing?
This is a job for adverbs. Adverbs modify verbs and nouns, and in Arabic, you may be surprised how they end up coming together. Knowing just the right adverb in Arabic can take a sentence from okay to amazing, and enhance clarity.
Right here, we have 100 Arabic adverbs just for you. Check them out!
Table of Contents
1. Arabic Adverbs of Time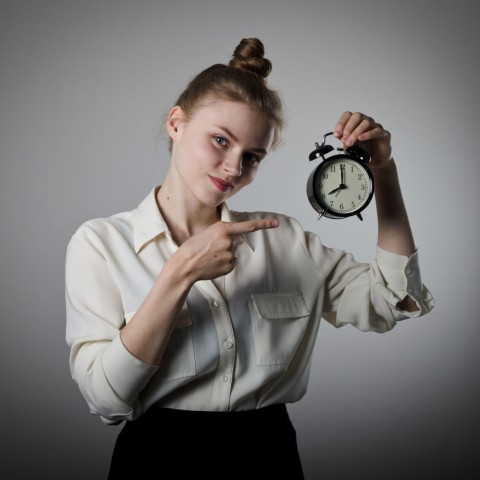 By far the most common, and therefore the most plentiful, adverbs in any language are the adverbs of time. You need to be able to talk about when things happen, how often things happen, and so on.
1. Now
"Please do it now."
مِن فَضلِك قُم بِذَلِكَ الآن.
min faḍlik qum biḏalika al-ʾān.
2. Later
"I'll finish my homework later."
سَأُنهي وَاجِباتي المَنزِلِيَّةِ لاحِقاً.
saʾunhī waǧibātī al-manziliyyaẗi lāḥiqan.
3. Soon
"Your parents will arrive soon."
وَالِداك سَيَصِلان قَريباً.
Walidaka sayasilona walidāk sayaṣilān qarīban. 
4. Sometimes
"I sometimes go to sleep after midnight." 
أَذهَبُ أَحياناً لِلنَوْمِ بَعدَ مُنتَصَفِ اللَيْل.
ʾaḏhabu ʾaḥīānan lilnawmi baʿda muntaṣafi al-layl.
5. Usually
"I usually eat a big breakfast."
عادَةً ما آكُلُ فُطوراً كَبيراً.
ʿādaẗan mā ʾākulu fuṭūran kabīran.
6. Never
"My dad never becomes angry."
وَالِدي لا يَغضَبُ أَبَداً.
walidī lā yaġḍabu ʾabadan.
7. Rarely
"I rarely get sick."
نادِراً ما أَمرَض.
nādiran mā ʾamraḍ.
8. Recently
"David recently bought a new car."
إشتَرى داوود مُؤَخَّراً سَيَّارَةً جَديدَة.
ʾištarā dāūd muʾuaḫḫaran sayyāraẗan ǧadīdah.
9. Once
"Clap your hands once."
صَفِّق مَرَّة وَاحِدَة.
ṣaffiq marrah waḥidah.
10. Twice
"Always check your work twice."
تَحَقَّق مِن عَمَلِكَ مَرَّتَيْن دائِماً.
taḥaqqaq min ʿamalika marratayn dāʾiman.
11. Yesterday
"I was gone yesterday."
غادَرتُ البارِحَة. 
ġādartu al-bāriḥah. 
12. Today
"I can't do any more work today."
لَم أَعُد أَستَطيعُ القِيَامَ بِأَيِّ عَمَلٍ اليَوْم.
lam ʾaʿud ʾastaṭīʿu al-qiyama biʾayyi ʿamalin al-yūm.
13. Constantly
"I feel like I'm constantly cleaning."
أُحِسُّ بِأَنَّني أُنًظِّفُ بِشَكلٍ مُتَوَاصِل.
 ʾuḥissu biʾannanī ʾunًẓẓifu bišaklin mutawaṣil.
14. Consistently
"She consistently writes terrible books."
إنَّها تَكتُبُ كُتُباً مُريعَة بِاِستِمرار.
ʾinnahā taktubu kutuban murīʿah biistimrār.
15. Generally
"Generally, I don't like mushrooms."
بِشَكلٍ عامّ، أَنا لا أُحِبُّ الفِطر.
bišaklin ʿāmm, ʾanā lā ʾuḥibbu al-fiṭr.
16. Regularly
"I check my email regularly."
أَتَحَقَّقُ مِن بَريدي الإلِكتروني بِاِنتِظام.
ʾataḥaqqaqu min barīdī al-ʾiliktrūnī biintiẓām.
17. Hourly
"The bell rings hourly."
يَدُقُّ الجَرَسُ كُلَّ ساعَة.
yaduqqu al-ǧarasu kulla sāʿah.
18. Currently
"We currently do not have any of those in the store."
لَيْسَ لَدَيْنا حالِياً أَيٌّ مِن تِلكَ في المَتجَر.
laysa ladaynā ḥal-iīan ʾayyun min tilka fī al-matǧar.
19. Already
"I finished my work already."
أَنهَيْتُ عَمَلي بِالفِعل.
ʾanhaytu ʿamalī bilfiʿl.
20. Since (time)
"I've been crying since last night."
لَقَد كُنتُ أَبكي مُنذُ اللَيْلَةِ الماضِيَة.
laqad kuntu ʾabkī munḏu al-laylaẗi al-māḍiyah.
21. Before
"Before you eat dinner, please wash your hands."
قَبلَ أَن تَأكُلَ العَشاء، مِن فَضلِك اِغسِل يَدَيْك.
qabla ʾan taʾkula al-ʿašāʾ, min faḍlik iġsil yadayk.
22. After
"After you finish dinner, please clean the table."
بَعدَ الاِنتِهاء مِن العَشاء، مِن فَضلِك نَظِّف الطاوِلَة.
baʿda al-intihāʾ min al-ʿašāʾ, min faḍlik naẓẓif al-ṭāwilah.
23. Often
"I often see him at work."
غالِباً ما أَراهُ في العَمَل.
ġal-iban mā ʾarāhu fī al-ʿamal.
24. Early
"Please arrive early to your appointment." 
يُرجى الوُصول في وَقتٍ مُبَكِّر إلى مَوْعِدِك.
yurǧā al-wuṣūl fī waqtin mubakkir ʾilā mawʿidik.
25. Late
"Why did you get home late?"
لِماذا وَصَلتَ إلى المَنزِلِ مُتَأَخِّراً؟
limāḏā waṣalta ʾilā al-manzili mutaʾaḫḫiran?
26. Daily
"I exercise daily."
أَتَمَرَّنُ يَوْمِيّاً.
ʾatamarranu yūmiyyan.
27. Weekly
"Do you get paid weekly?"
هَل تَتَقاضى راتِبَك أُسبوعِيّاً؟
 hal tataqāḍā rātibak ʾusbūʿiyyan?
28. Monthly
"The rent is due monthly."
الإيجار يُدفَعُ شَهرِيّاً.
al-ʾiīǧār yudfaʿu šahriyyan.
29. Annually
"You will be tested annually."
سَيَتِمُّ اِختِبارُكَ سَنَوِيّاً.
sayatimmu iḫtibāruka sanawiّan.
30. Last year
"Last year was the last year of my education."
السَنَةُ السابِقَة كانَت آخِرَ سَنَةٍ في دِراسَتي.
sayatimmu al-sanaẗu al-sābiqah kānat ʾāḫira sanaẗin fī dirāsatī.
2. Arabic Adverbs of Place
Arabic can transform prepositional phrases as we know them in English to adverbs of place. In addition, did you know that the words "nowhere" and "everywhere" are also adverbs in Arabic?
31. Under the tree
"The farmer is sleeping under the tree."
المُزارِع نائِم تَحت الشَجَرَة.
al-muzāriʿ nāʾim taḥt al-šaǧarah.
32. In the house
"The cat is eating in the house."
القِطَّةُ تَأكُلُ في المَنزِل.
al-qiṭṭaẗu taʾkulu fī al-manzil.
33. At the hospital
"I work at the hospital."
أَعمَلُ في المُستَشفى.
ʾaʿmalu fī al-mustašfā.
34. On the bed
"I can't sleep on this bed."
لا يُمكِنُني النَوْمَ عَلى هَذا السَرير.
lā yumkinunī al-nawma ʿalā haḏā al-sarīr.
35. Under the table
"The cat chased the mouse under the table."
طارَدَت القِطَّةُ الفأَر تَحت الطاوِلَة.
ṭāradat al-qiṭṭaẗu al-fʾar taḥt al-ṭāwilah.
36. Next to the car
"A young man is standing next to the car."
هُناكَ شابٌّ يَقِفُ بِجانِبِ السَيَّارَة.
hunāka šābbun yaqifu biǧānibi al-sayyaārah.
37. Here
"You can't smoke here."
لا يُمكِنُكَ التَدخين هُنا.
lā yumkinuka al-tadḫīn hunā.
38. Abroad
"How long did you work abroad?"
مُنذ مَتى وأَنتَ تَعمَلُ في الخارِج؟
munḏ matā ūʾanta taʿmalu fī al-ḫāriǧ?
39. Everywhere
"I go everywhere with my brother."
أَذهَبُ إلى أَيِّ مَكانٍ مَع أَخي.
ʾaḏhabu ʾilā ʾayyi makānin maʿ ʾaḫī.
40. Nowhere
"This road leads nowhere."
هَذا الطَريق لا يُؤَدّي إلى أَيِّ مَكان.
haḏā al-ṭarīq lā yuʾuaddī ʾilā ʾayyi makān.
41. Anywhere
"I can't find my glasses anywhere."
لا يُمكِنُني أَن أَجِدَ نَظّاراتي في أَيِّ مَكان.
lā yumkinunī ʾan ʾaǧida naẓẓārātī fī ʾayyi makān.
3. Arabic Adverbs of Manner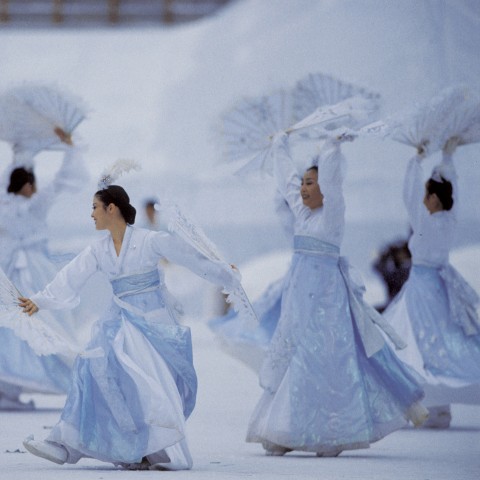 Lots of adverbs in Arabic are made with a noun and the preposition bi. Here are some common ones.
42. Quickly
"Don't speak quickly!"
لا تَتَكَلَّم بِسُرعَة!
lā tatakallam bisurʿah! 
43. Beautifully
"My wife can dance beautifully."
زَوْجَتي تَستَطيعُ الرَقص بِجَمال.
zawǧatī tastaṭīʿu al-raqṣ biǧamal-.
44. Carefully
"Sign the form carefully."
وَقِّع النَموذَج بِحِرص.
waqqiʿ al-namūḏaǧ biḥirṣ.
45. Carelessly
"He carelessly broke the mirror."
لَقَد كَسَرَ نافِذَتي بِدونِ أَيِّ اِكتِراث.
laqad kasara nāfiḏatī bidūni ʾayyi iktirāṯ.
46. Perfectly
"The work was done perfectly."
تَمَّ العَمَل تَماماً.
tamma al-ʿamal tamāman.
47. Fluently
"I can speak Arabic fluently."
يُمكِنُني تَكَلُّم العَرَبِيَّة بِطَلاقَة.
yumkinunī takallum al-ʿarabiyyah biṭalāqah.
48. Quietly
"Speak quietly in the library."
تَكَلُّم بِهُدوءٍ في المَكتَبَة.
takallum bihudūʾin fī al-maktabah.
49. Loudly
"He talks loudly when he's afraid."
إنَّهُ يَتَكَلَّم بِصَوْتٍ عالي عِندَما يَكونُ خائِفاً.
ʾinnahu yatakallam biṣawtin ʿal-ī ʿindamā yakūnu ḫāʾifan.
50. Easily
"We won the game easily."
لَقَد فازَ بِاللُعبَةِ بِسُهولَة.
laqad fāza billuʿbaẗi bisuhūlah.
51. Like this
"Hold the knife like this."
اَمسِك السِكّين هَكَذا.
amsik al-sikkīn hakaḏā.
52. Like that
"Don't dress like that."
لا تَلبِس هَكَذا.
lā talbis hakaḏā.
53. Fairly
"The money will be distributed fairly."
سَيَتِمُّ تَوْزيع النُقود بِمُساوَاة.
sayatimmu tawzīʿ al-nuqūd bimusāwah.
54. Roughly
"They play too roughly."
إنَّهُم يَلعَبونَ بِخُشونَة.
ʾinnahum yalʿabūna biḫušūnah.
4. Arabic Adverbs of Degree
Nearly as important as the adverbs of time, adverbs of degree let you quantify pretty much anything. This includes the world-famous "not," without which we would all be lost when speaking a foreign language.
55. Very (for adjectives)
"My food is very spicy."
طَعامي حارُّ جِدّاً.
ṭaʿāmī ḥārru ǧiddan.
56. Not
"My shirt is not white."
قَميصي لَيْسَ أَبيَضاً.
qamīṣī laysa ʾabyaḍan.
57. A lot (for verbs)
"We work a lot."
نَعمَلُ كَثيراً.
naʿmalu kaṯīran.
58. More
"Can you make the light more bright?"
هَل يُمكِنُكَ جَعل الضَوْء أَكثَرَ سُطوعاً؟
hal yumkinuka ǧaʿl al-ḍawʾ ʾakṯara suṭūʿan?
59. Less
"I can only eat it if it's less sweet."
لا يُمكِنُني أَكلُهُ إلا إذا كان أَقَلَّ حَلاوَة.
lā yumkinunī ʾakluhu ʾilā ʾiḏā kān ʾaqalla ḥalāwah.
60. Extremely
"Planes fly extremely fast."
الطائِرات تَطير بِسُرعَة خارِقَة. 
al-ṭāʾirāt taṭīr bisurʿah ḫāriqah. 
61. Pretty
"She's pretty smart."
إنَّها ذَكِيَّةٌ جِدّاً.
ʾinnahā ḏakiyyaẗun ǧiddan.
62. Well
"I can cook well."
يُمكِنُني الطَبخَ جَيِّداً.
yumkinunī al-ṭabḫa ǧayyidan.
63. Poorly
"I used to speak Arabic poorly."
كُنتُ أَتَكَلَّم العَرَبِيَّة بِشَكلٍ رَديء.
kuntu ʾatakallam al-ʿarabiyyah bišaklin radīʾ.
64. Barely
"I barely escaped."
       بِالكادِ هَرِبت.                                    
bilkādi haribt.
65. Exactly
"That's exactly what I mean."
هَذا ما أَعنيهِ بِالتَحديد.
haḏā mā ʾaʿnīhi biltaḥdīd.
66. Approximately
"It's approximately five kilometers from the city."
إنَّها تَبعُدُ حَوَالي 5 كيلومِترات مِن المَدينَة.
Inaha tabeodo 5 kilomitratin min almadina.
67. Truly
"You are truly a magnificent chef."
أَنتَ حَقّاً طَبّاخ رائِع.
ʾanta ḥaqqan ṭabbāḫ rāʾiʿ.
68. At least
"At least try to be here on time."
عَلى الأَقَل حاوِل أَن تَكونَ هُنا في الميعاد.
ʿalā al-ʾaqal ḥāwil ʾan takūna hunā fī al-mīʿād.
69. Too
"I'm too thirsty to eat bread."
أَنا عَطشان جِدّاً أن آكُلَ خُبز.
ʾanā ʿaṭšān ǧiddan ʾn ʾākula ḫubz.
70. Mostly
"Air is mostly nitrogen."
الهَوَاءُ يَتَكَوَّنُ مُعظَمُهُ مِن النيتروجين.
al-hawaʾu yatakawwanu muʿẓamuhu min al-nītrūǧīn.
71. Nearly
"We're nearly fifty years old."
عُمرُنا تَقريباً خَمسونَ سَنَة.
ʿumrunā taqrīban ḫamsūna sanah.
72. Somewhat
"I feel somewhat sad."
أَشعُرُ بِالحُزن إلى حَدٍّ ما.
ʾašʿuru bilḥuzn ʾilā ḥaddin mā.
73. Almost
"That's almost true."
هَذا صَحيح تَقريباً.
haḏā ṣaḥīḥ taqrīban.
5. Arabic Adverbs for Wishes, Hopes, and Probability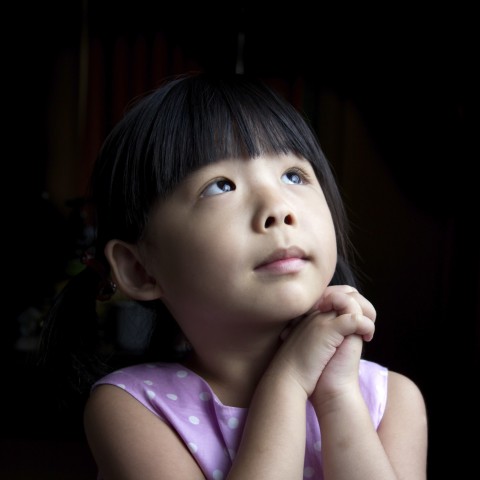 In Arabic, there are many adverbs and adverbial phrases that have to do with wishes, hopes, and probability. The first example here is even beginning to enter the English of people who have lived for a long time in the Middle East.
74. God willing
"God willing, I will get a promotion."
سَأَحصُلُ عَلى تَرقِيَةٍ إن شاء الله.
saʾaḥṣulu ʿalā tarqiyaẗin ʾin šāʾ allah.
75. Maybe
"Maybe Dad will come home early."
رُبَّما سَيَعودُ أَبي إلى المَنزِل مُبَكِّراً.
rubbamā sayaʿūdu ʾabī ʾilā al-manzil mubakkiran.
76. Probably
"The war will probably end soon."
الحَربُ غالِباً سَتَنتَهي قَريباً.
al-ḥarbu ġal-iban satantahī qarīban.
77. Absolutely
"I will absolutely finish my work on time."
قَطعاً سَأُنهي عَمَلي في الوَقت المُحَدَّد.
qaṭʿan saʾunhī ʿamalī fī al-waqt al-muḥaddad.
78. Frequently
"I frequently sleep in late."
كَثيراً ما أَنامُ حَتّى وَقتٍ مُتَأَخِّر.
kaṯīran mā ʾanāmu ḥattā waqtin mutaʾaḫḫir.
79. Sometimes
"I sometimes forget my husband's name."
أَنسى أَحيَاناً اِسمَ زَوْجي.
ʾansā ʾaḥyanan isma zawǧī.
80. Always
"The sky will always be blue."
سَتَكونُ السَماء دائِماً زَرقاء.
satakūnu al-samāʾ dāʾiman zarqāʾ.
81. Never
"My love will never end."
حُبّي لَن يَنتَهي أَبَداً.
ḥubbī lan yantahī ʾabadan.
82. Actually
"Actually, I don't want to eat pizza."
في الوَاقِع، أَنا لا أُريدُ أَن آكُلَ البيتزا.
fī al-waqiʿ, ʾanā lā ʾurīdu ʾan ʾākula al-bītzā.
83. Unfortunately
"I will, unfortunately, be late tomorrow."
مَع الأَسَف سَأتَأَخَّرُ غَداً.
maʿ al-ʾasaf saʾtaʾaḫḫaru ġadan.
6. Get in Touch with Your Emotions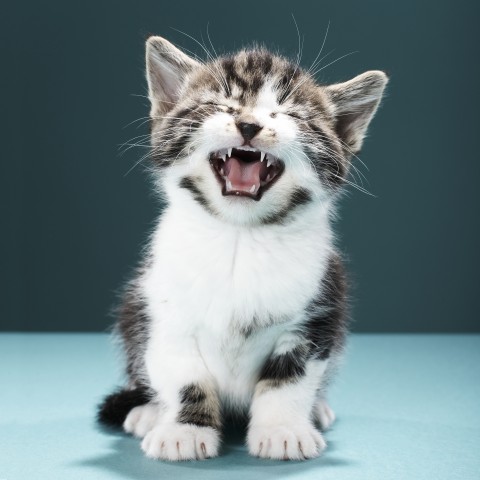 Whenever you do something while feeling a certain emotion, you can describe what you're doing with an adverb. 
84. Angrily
"I shouted angrily at my cat."
لَقَد صَرَختُ بِغَضَبٍ إلى قِطَّتي.
laqad ṣaraḫtu biġaḍabin ʾilā qiṭṭatī.
85. Politely
"Ask politely next time."
اِسأَل بِاِحتِرامٍ في المَرَّةِ المُقبِلَة.
isʾal biiḥtirāmin fī al-marraẗi al-muqbilah.
86. Honestly
"Speak honestly with your family."
تَكَلَّم بِصِدقٍ مَع عائِلَتِك.
takallam biṣidqin maʿ ʿāʾilatik.
87. Rudely
"They treated me very rudely."
لَقَد عامَلوني بِوَقاحَة.
laqad ʿāmalūnī biwaqāḥah.
88. Seriously
"We need to discuss this seriously."
نَحتاجُ إلى أَن نُناقِشَ هَذا بِجِدِّيَّة.
naḥtāǧu ʾilā ʾan nunāqiša haḏā biǧiddiyyah.
89. Irritably
"George answered the phone irritably."
أَجابَ جورج الهاتِف بِاِنفِعال.
ʾaǧāba ǧūrǧ al-hātif biinfiʿal-.
90. Kindly
"The grandmother smiled kindly at the child."
لَقَد اِبتَسَمَت الجَدَّة بِعَطفٍ إلى الطِفل.
laqad ibtasamat al-ǧaddah biʿaṭfin ʾilā al-ṭifl.
91. Hungrily
"They were all looking hungrily at my shawarma."
كانَ الجَميع يَنظُرونَ بِجوعٍ إلى شاوِارمَتي.
kāna al-ǧamīʿ yanẓurūna biǧūʿin ʾilā šāwiārmatī.
92. Nervously
"I always play nervously on my phone."
أَلعَب دائِماً بِتَوَتُّر عَلى هاتِفي. 
ʾalʿab dāʾiman bitawattur ʿalā hātifī. 
93. Efficiently
"It's important to do your work efficiently."
مِن المُهِمِّ القِيَام بِعَمَلِكَ بِفَعالِيَّة.
min al-muhimmi al-qiyam biʿamalika bifaʿal-iyyah.
94. Cleverly
"They cleverly solved the problem."
لَقَد حَلّوا المُشكِلَةَ بِذَكاء.
laqad ḥallū al-muškilaẗa biḏakāʾ.
7. Personality Traits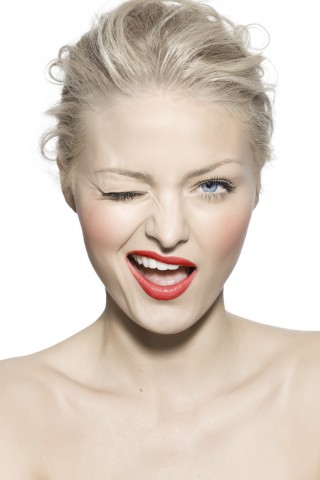 Subtly different from emotions are a few core personality traits that affect everything you do, not just what you do when you feel a certain way.
95. Boldly
"She walked boldly toward the enemy."
مَشَت بِجُرأَة نَحوَ العَدو.
mašat biǧurʾah naḥwa al-ʿadū.
96. Awkwardly
"She danced awkwardly."
إنَّها تَرقُصُ بِغَرابَة.
ʾinnahā tarquṣu biġarābah.
97. Obediently
"The knight bowed obediently to the king."
اِنحَنى الفارِس بِطاعَةٍ لِلمَلِك.
inḥanā al-fāris biṭāʿaẗin lilmalik.
98. Attractively
"The woman winked at me attractively."
المَرأَة غَمَزَت إلَيَّ بِشَكلٍ جَذّاب.
al-marʾah ġamazat ʾilayya bišaklin ǧaḏḏāb.
99. Happily
"We lived happily for fifty years together."
عِشنا بِسَعادَة لِمُدَّةِ خَمسينَ عاماً مَعاً.
ʿišnā bisaʿādah limuddaẗi ḫamsīna ʿāman maʿan.
8. The Interesting Word Kull
One last adverb here is unique to Arabic and takes a bit to wrap your head around. The word is كُلّ , and it has the meanings of "each," "every," and "entire."
When the noun is indefinite and singular, it means "each."
"I wake up at five each day."
أَستَيْقِظُ في الخامِسَة كُلَّ يَوْم.
ʾastayqiẓu fī al-ḫāmisah kulla yawm.
When the noun is definite and singular, it means "entire."
"I was driving the entire day."
كُنتُ أَقود اليَوْمَ كُلَّه.
kuntu ʾaqūd al-yawma kullah.
And when you use a definite and plural noun? "Every."
"I pray every day."
أُصَلّي كُلَّ يَوْم.
ʾuṣallī kulla yawm.
9. Conclusion
What an accomplishment!
But still, our Arabic adverbs list only scratches the surface. Dive any further into Arabic vocabulary lists and you'll find dozens, or even hundreds, of additional Arabic adverbs.
How can you learn them all?
It just takes a little time—and some great resources. Head on over to our other articles and blog posts, and see just what else ArabicPod101.com has to offer!
If you have any questions or didn't quite get something, don't hesitate to reach out in the comments. We'll do our best to help you out!