Have you gotten a nice compliment recently?
The right compliment, delivered genuinely, can make you feel warm and fuzzy inside.
That's exactly the feeling you want to be giving locals when you're speaking to them in Arabic. A polite and well-placed compliment in Arabic is going to be an absolute hit anywhere, from the boardroom to the hotel lounge. So why is a word of praise in Arabic so highly valued?
First, Arab culture values expansive and literary-sounding compliments. If you can take care of the language side, you'll come across as very well-read and educated.
Second, a foreigner who can speak good Arabic is still a rarity in today's world. You'll very much stand out from the crowd and make yourself remembered.
So how do you go about actually giving compliments in Arabic?
Table of Contents
1. What to Say and What not to Say When Complimenting Appearance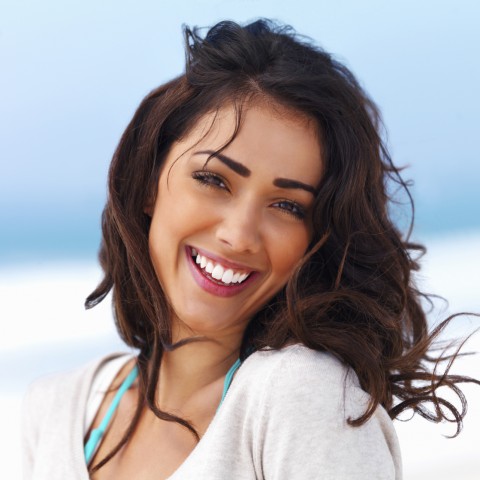 Something interesting about Arabic culture is that you should try not to compliment others' possessions.
That's because it may cause the person receiving the compliment to feel as though you'd really like to have what they have (i.e. that you're envious). It puts them in an awkward place where it's not quite polite to just accept the compliment; it's better for them to either downplay it or laugh it off.
Close friends and family members, though, may compliment each other on clothing or accessories. The reason is simply that with more context between the two people, there's no risk of misunderstanding.
Suppose someone has a new dress. Her sister might say:
"It looks like the moon."
.شَكلُهُ مِثلَ القَمَر
šakluhu miṯla al-qamar.
"How nice is it!"
ما أروعه!
mā ʾarwaʿuh!
How about smell? In English, it's acceptable to say that someone "smells good." But in Arabic, this can be taken in very much the wrong way.
Saying the equivalent in Arabic can only be used for complimenting someone's perfume, and if they aren't actually wearing perfume, the phrase is going to be taken very sarcastically.
"What a lovely smell!"
يَالَها مِن رائِحَةٍ جَميلَة.
yalahā min rāʾiḥaẗin ǧamīlah.
There are also some Arabic compliment categories that don't really exist in English. Think about it: In English, we might compliment someone's clothing, their hair, their makeup, or perhaps even their physical features if we're being flirty.
Speaking of flirty, strangers of the opposite sex should, as a rule, avoid paying each other compliments like these about their appearances. The bar for what's considered flirting is much, much lower in Arab culture.
In Arabic, though, the concept of cleanliness is considered very important and worthy of respect. That's why there's a separate compliment specifically for someone who's gotten a nice haircut!
"Nice haircut!"
نَعيماً!
naʿīman!
2. What to Say Back
When you learn a language, you've really got to fix it in your mind, imagining yourself in the position of the people in the sample dialogues.
And how can you imagine taking compliments if you don't know how to respond?
There are generally three ways that people in the Arab world respond to compliments, and each has its own connotations.
First, you can simply accept the compliment graciously with a simple "Thank you." This is probably the most common response in the Western world.
"Thank you."
شُكراً
šukran
Perhaps even more common, though, is deferring or deflecting the compliment. This shows your humility, and doing it skillfully is a major way to win points in a conversation.
"Oh, it's nothing really."
أوه، هَذا لا شَيْء حَقاً.
ʾūh, haḏā lā šayʾ ḥaqan.
And one last thing to keep in mind: Be specific, and be sincere.
Anyone can tell when you're just fishing for words, though of course, you'll get a little leeway as a foreign speaker of Arabic. Save your compliments until you're ready to speak from the heart, and you know they'll be treasured.
The best way to do this is to be specific about what you're complimenting, so that the person you're talking to understands that you're paying attention to them. Check out these compliments, tailor-made for these different situations!
3. Compliments are Business as Usual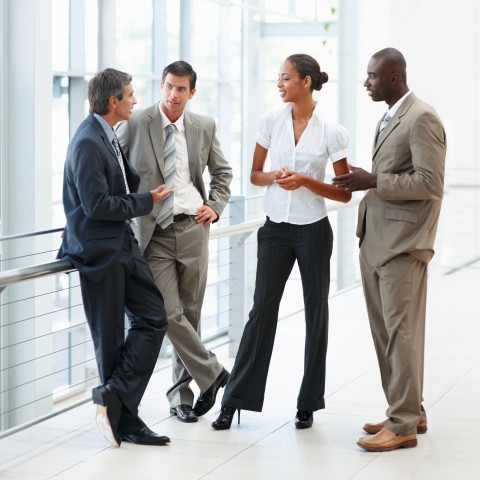 In Arab business culture, as in the West, it can be seen as "trying too hard" for someone to compliment their superior. Compliments and gifts should generally flow downwards.
In addition, Arab business culture is generally more conservative than Western business culture. Therefore, when the compliments do come, it usually means much more than it does in English-speaking countries.
Let's take an example of a boss who's asked a new employee to work overtime.
"You put in such long hours!"
لَقَد عَمِلتَ لِساعاتٍ طَوِيلَة!
laqad ʿamilta lisāʿātin ṭawilah!
The employee might then respond politely with:
"It's nothing, don't bother to mention it!"
هَذا لا شَيْء, لا تُكَلِّف نَفسَكَ عَناء ذِكرِ ذَلِك!
haḏā lā šayʾ, lā tukallif nafsaka ʿanāʾ ḏikri ḏalik!
The business world is a good place to mention compliments for specific things that employees might create, such as a resume, a project, or an award.
"Your resume is impressive."
سيرَتُك الذاتِيَّة مُدهِشَة.
sīratuka al-ḏātiyyah mudhišah.
"Congratulations on winning 'Employee of the Month!'"
تَهانينا بِالفَوْزِ بـ"مُوَظَّفِ الشَهر".
tahānīnā bilfawzi bـ"muwaẓẓafi al-šahr".
If you happen to be in charge of several Arabic-speaking employees, you can pay them a very deep compliment by humbling yourself in your praise of them.
You shouldn't ignore the hierarchy that you belong to, so don't directly put yourself in their places, but do show that you're impressed. Doing this, especially as a foreigner, means a lot.
"You have all done great work for this quarter, and I am proud to have worked with you."
لَقَد أَنجَزتُم جَميعاً عَمَلاً رائعاً في هَذا الرُبع، و أَنا فَخورٌ بِالعَمَلِ مَعَكُم
laqad ʾanǧaztum ǧamīʿan ʿamalan rāʾʿan fī haḏā al-rubʿ, wa ʾanā faḫūrun bilʿamali maʿakum.
4. Complimenting the Family
In Arab culture, family is something to be very proud of. It's always a good idea to find something nice to say about someone's family or children.
Note that "spouse" was not mentioned! As in English, saying nice things about another man's wife or another woman's husband is a recipe for disaster.
The typical Arabic compliment when someone shows you a picture of their kids is just one word:
"God has willed it."
ما شاء الله
mā šāʾ al-llah
This has a sense of "Look at this beautiful thing in the world, isn't God's will grand?" It's very much a set phrase, so you'd do well to learn it by heart.
You can also use these Arabic compliments that sound more like what you'd say in English:
"You must be proud of your children."
لا بُدَّ أَن تَكونَ فَخوراً بِأبنائِك.
lā budda ʾan takūna faḫūran biʾbnāʾik.
"Your children look healthy and strong!"
أَطفالُكَ يَبدونَ بِصِحَّةٍ و قُوَّةٍ جَيِّدَتَيْن!
ʾaṭfaluka yabdūna biṣiḥḥaẗin wa quwwaẗin ǧayyidatayn!
"May your children be successful!"
أَتَمَنّى أَن يَكونَ أَطفالُكَ ناجِحين!
ʾatamannā ʾan yakūna ʾaṭfal-uka nāǧiḥīn!
With the right compliments here, you may find yourself invited to an Arab wedding!
5. Complimenting People on What They've Done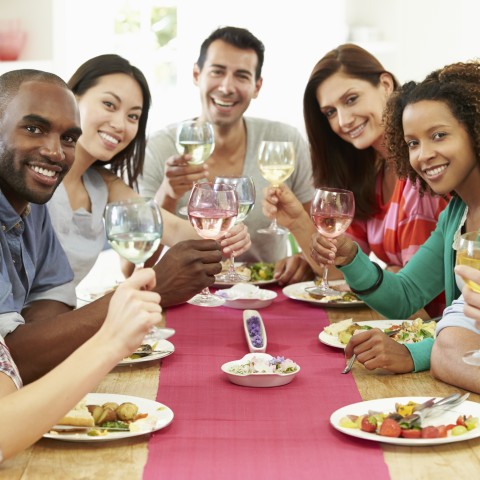 If you get invited over to someone's home for dinner, it's the perfect chance to compliment their cooking. In fact, it's expected that you'll praise the food from your host. Remember to take your shoes off after entering!
Naturally, there's one catch-all word for "tasty" that you can use, and you should.
"Delicious!"
لَذيذ!
laḏīḏ!
Remember, you should be specific about what you're complimenting. Do you remember your food vocabulary?
"This is fantastic rice."
هَذا أَرُزٌّ رائِع!
haḏā ʾaruzzun rāʾiʿ!
"The flavors all come together beautifully."
النَكَهات كُلَّها مُجتَمِعَة بِشَكلٍ جَميل
al-nakahāt kullahā muǧtamiʿah bišaklin ǧamīl.
One classic Arabic format for complimenting something that someone else has done is to compare it to your own abilities, painting your own efforts as hopelessly inadequate.
"You make soup so well, it's far better than my own soup."
أَنتَ تُعِدُّ حَساءاً جَيِّداً، إنَّهُ أَفضَل بِكَثير مِن حَسائي
ʾanta tuʿiddu ḥasāʾan ǧayyidan, ʾinnahu ʾafḍal bikaṯīr min ḥasāʾī.
We can practice this same sentence pattern with other skills and hobbies that people like to do.
"Your penmanship is beautiful! My own is just scribbles."
خَطُّكَ جَميل! خَطّي هُوَ مُجَرَّدُ خَربَشات
ḫaṭṭuka ǧamīl! ḫaṭṭī huwa muǧarradu ḫarbašāt.
6. Conclusion
There are endless situations in addition to these in which a compliment in Arabic might be warranted. And as we've shown, there are situations where compliments from some people (such as close friends) are welcome, but from others (strangers of the opposite sex) are far from it.
This kind of thing simply can't be studied.
No matter how many articles you read about etiquette and communication, they're all poor substitutes for real experience with the language.
And that's what you get here with ArabicPod101.com. You get real cultural notes, targeted vocabulary lists, and engaging native-speaker audio content with our podcast.
Why wait? Try out our sample lessons today in the links above, and sign up for a free lifetime account now!
In the meantime, don't hesitate to reach out in the comments section with any questions you may have, or compliment phrases you still want to know!
Happy Arabic learning!