A lot of people stereotype Arabic as an "angry language." What does that even mean?
They're only talking about how it sounds. Anybody who knows any Arabic understands that it's a language famous for its poetry and scripture, with elegant, untranslatable words for love and beauty.
But Arabs get angry too.
And in this article, we'll guide you through the process of using the Arabic language to talk about frustration and anger, and even share with you some juicy insults. You won't find any vulgar curse words here—those are members-only at ArabicPod101.com. This is just a list of angry Arabic phrases to get you started.
Since this topic is personal and emotional, we're using a lot of colloquial Arabic phrases. It may not all be perfect MSA, but it's certainly something that communicates straight to the heart.

Table of Contents
1. Talking About Your Anger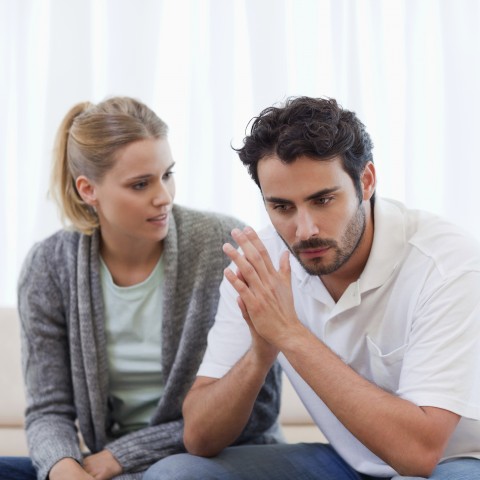 Your emotions are important. Most people don't like to talk about their feelings, so when you come out and directly state how you feel, you might be taken seriously. Here are different ways you can say "I am angry" in Arabic, or describe other negative emotions to those around you.
I'm angry.
أَنا غاضِب.
ʾanā ġāḍib.
That's annoying.
هَذا مُزعِج.
haḏā muzʿiǧ.
Looking for more words about feelings in Arabic? Look no further—they're right here.
What you said made me angry.
ما قُلتَهُ أَغضَبَني.
mā qultahu ʾaġḍabanī.
I don't feel good when you do that.
أنزَعِجُ عِندَما تَفعَلُ ذَلِك.
ʾnzaʿiǧu ʿindamā tafʿalu ḏalik.
It makes me frustrated when we disagree.
أُحِسُّ بِالإحباط عِندَما لا نَتَّفِق.
ʾuḥissu bilʾiḥbāṭ ʿindamā lā nattafiq.
2. Talk to the Hand
Is somebody bugging you and not getting the hint? You've got permission to be direct. In many cultures, including Arab cultures, these phrases for directly saying that you don't want to talk to someone are taken rather seriously. Many people aren't used to communicating in this way. Here are some perfect angry Arabic phrases for communicating this feeling to people.
I don't want to talk to you.
لا أُريدُ التَكَلُّمَ مَعَك.
lā ʾurīdu al-takalluma maʿak.
It's none of your business.
هَذا لَيْسَ مِن شَأنِك.
haḏā laysa min šaʾnik.
This doesn't concern you.
هَذا لا يَخُصُّك.
haḏā lā yaḫuṣṣuk.
What are you looking at?
إلى ما تَنظُر؟
ʾilā mā tanẓur?
Whatever.
مَهما يَكُن.
mahmā yakun.
3. This is Your Last Warning
Are things heating up in your conversation? You can use these angry phrases in Arabic to get across the idea that if the other person doesn't stop while they're ahead, things might get bad.
Don't start anything.
لا تَبدَأ أَيَّ شَيْء.
lā tabdaʾ ʾayya šayʾ.
You're in trouble now.
أَنتَ في مُشكِلَةٍ الآن.
ʾanta fī muškilaẗin al-ʾān.
I'm not going to take that from you.
لَن أَتَقَبَّل ذَلِكَ مِنك.
lan ʾataqabbal ḏalika mink.
I won't tell you again.
لَن أُخبِرُكَ نَفس الشَيْء مُجَدَّداً.
lan ʾuḫbiruka nafs al-šayʾ muǧaddadan.
That's enough.
هَذا يَكفي.
haḏā yakfī.
Watch your mouth.
اِنتَبِه لِكلامِك.
intabih liklāmik.
Back off.
اِبتَعِد
ibtaʿid
What did you say to me?
ماذا قُلت لي؟
māḏā qult lī?
There's one more phrase that's particularly hard to translate. Tayyeb is a word with many meanings. Usually, it's fairly positive or noncommittal, like "fine" or "not bad." However, it's very easy to use in a sarcastic or even threatening way. It can mean "Yeah, so what?" and in an annoyed tone, "Watch it."
4. Ordering People Around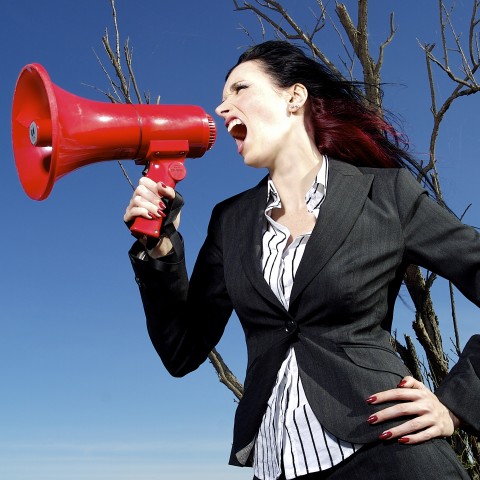 Nobody likes to be ordered around, but sometimes when people are pushing your buttons, you just have to snap.
Here we've got three great phrases for telling people to just be quiet. First, an all-purpose one:
These next two come from Levantine Arabic, and they're quite similar on the surface. We've translated them both here as "shut your face" because what you're supposed to shut is actually not the mouth.
Nee'ak refers to the entire cheek, jaw, and mouth area, while boozak is quite similar to "beak" or "snout" in English—thus, the animal connotations make it harsher.
Shut your mouth.
اَغلِق فَمَك.
aġliq famak.
Get out of my face.
اُغرُب عَن وَجهي.
uġrub ʿan waǧhī.
Get out of my sight.
اِبتَعِد عَن أَنظاري.
ibtaʿid ʿan ʾanẓārī.
Here's a particularly Arab variant of the last two phrases we just heard. This one pops up on lists of "untranslatable words" a lot, but in this context, the message is clear.
Go tile the ocean. (Lebanese Arabic)
روح بَلَّط البَحر.
rūḥ ballaṭ al-baḥr.
Get out and never come back! (Maghrebi Arabic)
روح بَلا رَجعَة.
rūḥ balā raǧʿah.
Here's one last variant, this time from Morocco. Many people say that the Moroccan dialect is the hardest to learn, but one look at your face and everybody will understand what you mean with this phrase:
Go away!
سير بحالَك.
sīr bḥalak.
5. Blame it All on Them
Something's gone wrong in your life, and you're not to blame. When another person's bad decisions have really let you down, you can use these phrases to tell them how much they've messed up.
First, we'll start off with a great pair of lines from Levantine Arabic. Even if you're not very comfortable with the Arabic language yet, hopefully you can see the difference here and internalize it, because the meaning is quite important!
May God forgive you (for what you've done).
الله يِسامحَك.
Allah yisāmḥak.
May God NOT forgive you (for what you've done).
الله لا يِسامحَك.
Allah la yisāmḥak.
See the difference? One thing was acceptable enough for my prayer, and the other thing? Definitely not, and in fact, I hope it comes back to bite you!
Now for some more all-purpose phrases. First, some declarations of surprise at the sheer audacity of the action.
I can't believe you did that.
لا أَستَطيعُ أَن أُصَدِّق أَنَّكَ فَعَلتَ ذَلِك.
lā ʾastaṭīʿu ʾan ʾuṣaddiq ʾannaka faʿalta ḏalik.
This is your fault.
هَذا خَطَؤُك.
haḏā ḫaṭaʾuk.
How could you do this?
كَيْفَ لَك أَن تَفعَل ذَلِك؟
kayfa lak ʾan tafʿal ḏalik?
I'm disappointed in you.
أَشعُرُ بِخَيْبَةِ أَمَلٍّ مِنك.
ʾašʿuru biḫaybaẗi ʾamallin mink.
What were you thinking?
ماذا كُنتَ تَظُن؟
māḏā kunta taẓun?
These next two phrases sound like a parent chiding their kid in Western culture, but in Arab culture, the concept of shame and dignity is quite different than you may be used to.
You should be ashamed of yourself.
يَجِبُ أَن تَستَحي مِن نَفسِك.
yaǧibu ʾan tastaḥī min nafsik.
You shouldn't have done that.
لَم يَكُن عَلَيْكَ القِيَام بِهَذا.
lam yakun ʿalayka al-qiyam bihaḏā.
6. De-Escalate the Situation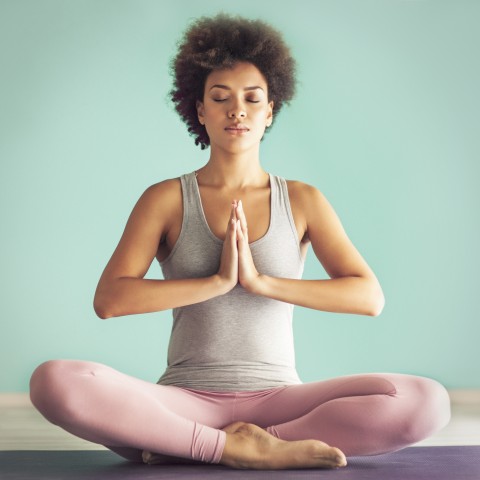 Alright, take a deep breath here. I know you're angry, but violence isn't the answer. Here are some things you can try saying or doing to calm down and make up.
I don't want any trouble.
لا أُريدُ أَيَّ مَشاكِل.
lā ʾurīdu ʾayya mašākil.
You're right, I'm sorry.
أَنتَ عَلى حَق، أَعتَذِر.
ʾanta ʿalā ḥaq, ʾaʿtaḏir.
Tell me how you feel about it.
قُل لي كَيْفَ تَشعُرُ حِيَال ذَلِك.
qul lī kayfa tašʿuru ḥiyal ḏalik.
We don't have to fight about this.
لَيْسَ عَلَيْنا المُشاجَرَة حَوْلَ هَذا.
laysa ʿalaynā al-mušāǧarah ḥawla haḏā.
I shouldn't have said that.
لَم يَكُن عَلَيَّ قَوْلُ ذَلِك.
lam yakun ʿalayya qawlu ḏalik.
Let's agree to disagree.
فَلنَتَّفِق عَلى أَنَّنا لَم نَتَّفِق.
falnattafiq ʿalā ʾannanā lam nattafiq.
This isn't worth fighting over.
هَذا لا يَستَحِق المُشاجَرَة.
haḏā lā yastaḥiq al-mušāǧarah.
Calm down.
إهدَأ.
ʾihdaʾ.
Note: Most people hate being told to calm down in any language! If you don't use this one at the right moment, it might really wind someone up. Speaking of which…
7. Re-Escalate the Situation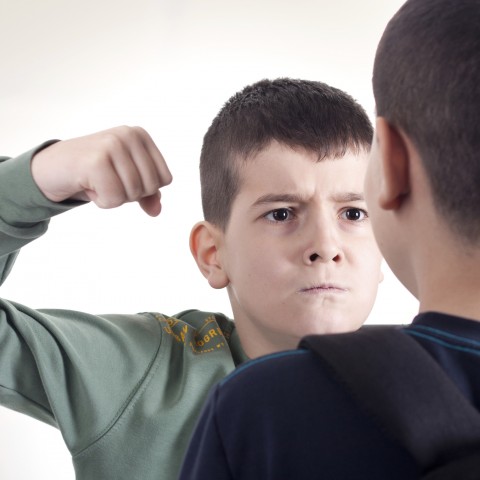 Couldn't de-escalate? Whatever. Now it's time for some words and phrases designed to provoke—so you'd better be ready to back them up with action if need be.
Idiot!
!غَبي
ġabī!
Ugly moron!
يَالَكَ مِن قَبيح مَعتوه!
yalaka min qabīḥ maʿtūh!
Are you ugly AND stupid?
هَل أَنتَ قَبيح وغَبِيّ؟
hal ʾanta qabīḥ ūġabiyy?
You are a shoe! (Egyptian Arabic)
إنتَ جَزمَة!
ʾinta ǧazmah!
Thrown off by that one? Shoes and feet are considered particularly unclean in Arab culture, and so this insult is pretty low-down.
You are a donkey!
إنتَ حمار.
ʾinta ḥmār.
From Egypt, here's a phrase that can come off as quite threatening in some contexts.
May your house be destroyed!
يِخرِب بيتَك.
yiḫrib bītak.
You should know that there are lots of things that don't translate well between cultures. In Arab culture, calling somebody a liar or crazy is considered a big deal. You might think you're just joking around, but these feelings go very deep into the culture.
In fact, a lot of these insults might sound pretty silly in English! But that doesn't mean you can use them freely. Many people have lost friends over arguments stemming from "I didn't mean it!" / "Then why did you say it?!"
So although some of these might seem fun to say, remember that as an outsider, you'll never really grasp what it's like to be on the receiving end of these.
8. Apologizing
So in that case, you should also be well-equipped with some apology words. We have a couple of different lessons on apologies in Arabic, so don't forget to check those out. This section is just to cool you off after reading the rest of the article!
Did you go too far with your insults? Try these phrases.
I don't know what came over me.
لا أَعرِف ما حَدَث بي.
lā ʾaʿrif mā ḥadaṯ bī.
I know that I hurt you.
أَعرِفُ أَنَّني قَد آذَيْتُك.
ʾaʿrifu ʾannanī qad ʾāḏaytuk.
I'm sorry.
عُذراً.
ʿuḏran.
Words can't express how much I regret what I said.
الكَلِمات لا تَستَطيعُ أَن تُعَبِّرَ عَن نَدَمي عَلى ما قُلتَه.
al-kalimāt lā tastaṭīʿu ʾan tuʿabbira ʿan nadamī ʿalā mā qultah.
Will you forgive me?
هَل يُمكِنُكَ أَن تُسامِحَني.
hal yumkinuka ʾan tusāmiḥanī.
None of these is guaranteed to work, but if you're lucky, you might just hear:
It's no problem at all.
لا مُشكِلَة عَلى الإطلاق.
lā muškilah ʿalā al-ʾiṭlāq.
Forget it.
إنسى الأَمر.
ʾinsā al-ʾamr.
9. Calming Down
Everybody pretty much agrees that it's not good to fight with others. If you're angry, there are lots of things you can do to calm down instead. You can use these phrases to either invite others to calm down, or simply do them yourself.
I'm gonna go take a little walk.
سَأَخرُج لِأَتَمَشّى قَليلاً.
saʾaḫruǧ liʾatamaššā qalīlan.
Take some deep breaths.
خُذ بَعض الأَنفاس الطَوِيلَة.
ḫuḏ baʿḍ al-ʾanfās al-ṭawilah.
Try to see it from my point of view.
حاوِل أَن تَرى ذَلِك مِن وِجهَةِ نَظَري.
ḥāwil ʾan tarā ḏalik min wiǧhaẗi naẓarī.
Let's come back to this in a few minutes.
فَلنَعُد إلى هَذا بَعد بِضع دَقائِق.
falnaʿud ʾilā haḏā baʿd biḍʿ daqāʾiq.
Let me try to forget about this.
دَعني أُحاوِل أَن أَنسى الأَمر.
daʿnī ʾuḥāwil ʾan ʾansā al-ʾamr.
You'll note that a lot of these phrases can be applied in many situations, from the boardroom to your personal life. That's because the sentiments of tolerance and understanding are recognized anywhere.
Last, here's an Arabic idiom that means "You have no bad feelings inside of you." Say this to remind people that it's true.
Your heart is white.
قَلبُكَ أَبيَض.
qalbuka ʾabyaḍ.
10. Conclusion
You may be wondering, "Is that it?"
Arabic is ancient, Arabic is poetic, Arabic is beautiful, but doesn't it have anything stronger than that?
Yes. Very much yes. But we didn't want to print it here.
Members of ArabicPod101 enjoy many benefits—fantastic grammar explanations, vocabulary exercises, and a world-class podcast course.
And a bunch of dirty words.
Arabic curse words are vibrant and full of life, and if you really want to understand Arab culture like a local, you've got to know some of them.
Plus, after you sign up on our website and access the word list, you'll be able to keep learning Arabic with the other materials, in the best way possible!
What's your favorite angry Arabic phrase on this list? Feel ready to use them when the time comes, or to let someone know you're angry in Arabic? Let us know in the comments.
Just remember to use your new powers of language responsibly. We're not liable for any trouble you get into—and we hope that you use your fluent Arabic to navigate any tricky situation respectfully.