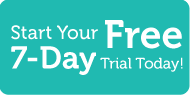 Arabic Word of the Day
5 Most Recent Forum Posts
Social Networking
Learn to introduce yourself in Arabic with our Arabic in Three Minutes series! In the Middle East and North Africa, manners are important, and this step-by-step video teaches you some of the basics you need to be polite while speaking Arabic. A native Arabic teacher will explain the simple phrases necessary.
In this lesson, you'll learn how to introduce yourself in Arabic. Visit us at ArabicPod101.com, where you will find many more fantastic Arabic lessons and learning resources! Leave us a message while you are there!
Premium Members

Premium Learning Center
Premium Lesson Checklist
Basic Members

Lesson Notes
Basic Lesson Checklist
Free Content

Video Vocab
|
Watch
This entry was posted on Friday, June 1st, 2012 at 6:30 pm and is filed under Learn Arabic in Three Minutes . You can follow any responses to this entry through the RSS 2.0 feed. You can leave a response, or trackback from your own site.
8 Responses to "Learn Arabic in Three Minutes #1 - Self-Introductions"