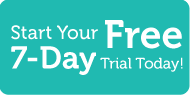 Arabic Word of the Day
5 Most Recent Forum Posts
Social Networking
Learn Arabic with ArabicPod101.com! In today's global society you never know where your neighbor might be from. Today we'll show you how to ask your neighbors where they are from in Arabic. We'll also give you some very useful tips to get you thinking in Arabic right away.
Be sure to stop by ArabicPod101.com and leave us a comment!
Premium Members

Dialog - Formal
|
Play
|
Popup
Review Track
|
Play
|
Popup
Grammar
|
Play
|
Popup
Learning Center
Premium Lesson Checklist
Basic Members

Lesson Notes
Basic Lesson Checklist
This entry was posted on Wednesday, May 14th, 2008 at 6:30 pm and is filed under Beginner Season 1 . You can follow any responses to this entry through the RSS 2.0 feed. You can leave a response, or trackback from your own site.
22 Responses to "Beginner Lesson #2 - Where are you from?"